Dashcam video shows wrong-way driver passing trooper on Florida highway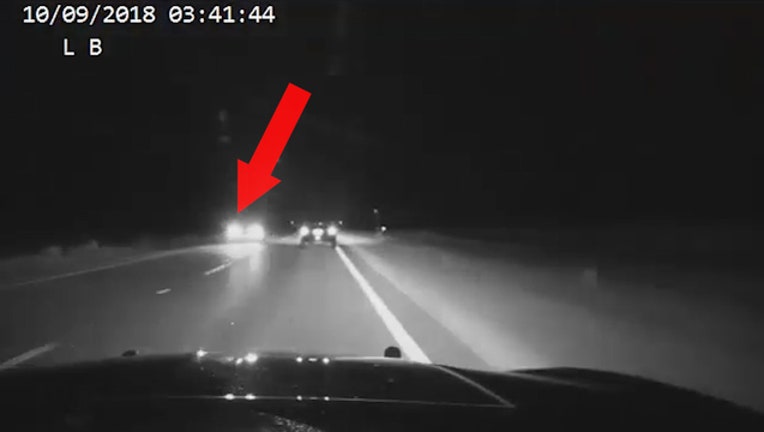 article
ALLIGATOR ALLEY (FOX 13) - A Florida man was arrested for DUI after he was seen traveling in the wrong direction of Alligator Alley, and also drove past a trooper.
Florida Highway Patrol released dashcam video showing one of their troopers traveling westbound on Interstate 75, also known as Alligator Alley, in Broward County. The dashcam showed headlights growing brighter as the wrong-way driver headed east in those lanes, in the path of other vehicles.
One driver was seen veering into another lane to avoid a collision. The wrong-way driver then passed the trooper around 3:40 a.m. The trooper turned around and entered the eastbound lanes to catch up with the wrong-way driver.
Troopers eventually stopped the vehicle near mile marker 26. Troopers identified the driver as 33-year-old Daniel Allen Lacey, who advised that he was from North Miami heading to Homestead, Florida. 
Troopers said Lacey was impaired, and placed under arrest for DUI. They said a breath sample revealed a blood alcohol concentration level at 0.13. The legal limit in Florida is 0.08.
FHP said if anyone observes a wrong way driver or a possibly impaired driver, to call *347.