Deadly truck crash closes U.S. 98 outside Zephyrhills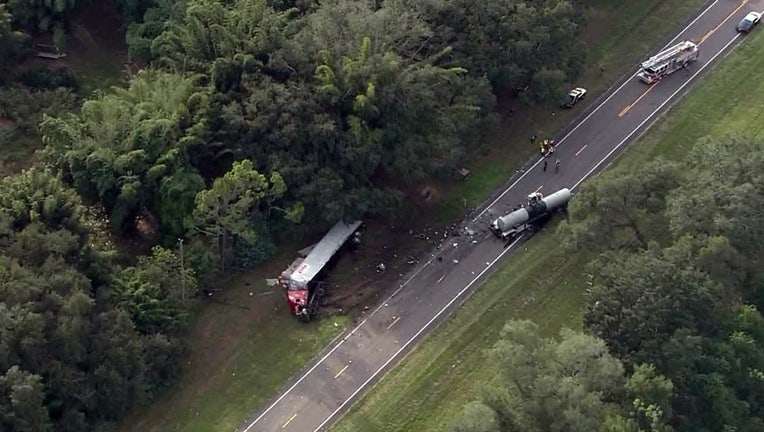 article
ZEPHYRHILLS, Fla. - A deadly crash involving two tractor-trailers and several other vehicles closed a portion of U.S. Route 98 in Pasco County Monday afternoon.
Pasco County Fire Rescue said the scene of the crash is at U.S. 98 and Stanton Hall Drive, just northeast of Zephyrhills.
The view from SkyFOX showed one truck on its side and a second truck, a tanker, upright but jackknifed nearby. Both were heavily damaged.
Troopers say a tractor-trailer driven by Edward Holzer, Jr., 53, of Zephyrhills, was headed north on US-98 when it crossed the center line and hit the left side of an oncoming tractor-trailer driven by Ophny Duclos, 41, of Winter Haven.
Holzer's truck also hit a Freightliner truck driven by Barren Spivey, 48, of California, and a Chevy Colorado driven by Levon Snyder, 33, of Lakeland.
The chain of crashes also involved the vehicle behind Duclos' tractor-trailer, a Chevy Tahoe driven by April Horne, 41, of Auburndale.
Holzer died at the scene of the crash. Duclos and Spivey suffered minor injuries. Snyder and his 4-year-old passenger, and Horne and her 7-year-old passenger were not injured.
Around 100 gallons of fuel was spilled during the crash.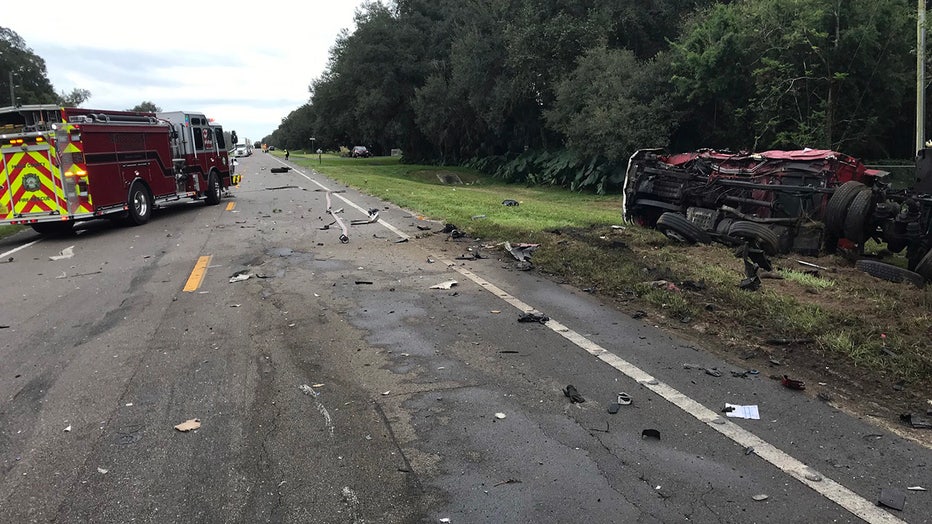 Courtesy Pasco Fire Rescue