Deputies provide school clothes, gas for struggling family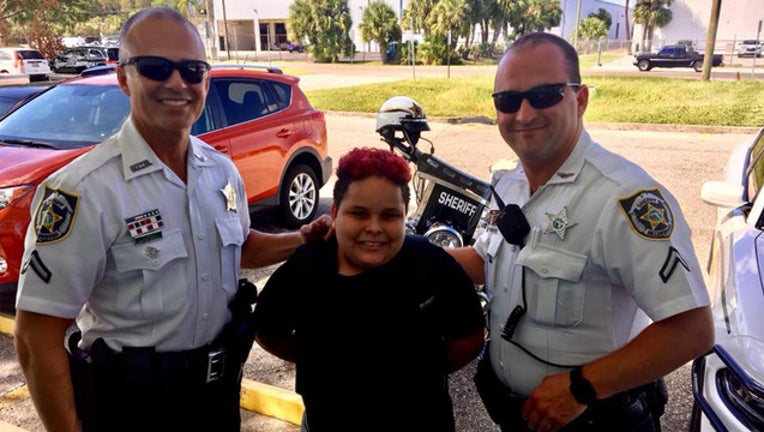 article
TAMPA (FOX 13) - An 11-year-old boy's day got much brighter with the help of Hillsborough County deputies.
On Tuesday, Deputy Donnie Rizer made a traffic stop only to find an upset mother taking her 6th grader to school. The boy was crying because his pants were torn and dirty, according to the sheriff's office. Rizer asked what was wrong and the boy yelled out, "I like school but I have no clothes to wear."
At his school, he is required to wear khaki pants, but he owns only one, according to deputies. The one pair was stained and torn, making it clear he was being bullied, which is his mother confirmed. The family was evicted one week earlier, and the mom recently underwent surgery and couldn't work yet. The father works overnight shifts with Home Depot, but the paychecks cannot keep up with the bills.
The deputy said he noticed the boy's sister, who was sitting in the back seat, visibly upset that her brother was feeling this way. He took down the mother's phone number and promised to contact her later that day.
He met with Deputy John Hajj and other deputies who organized a trip to Target, located at 15240 North Dale Mabry in Carrollwood. Both children received two full uniforms, shoes and new backpacks. Their mom received a full tank of gas. On the following day, the deputies joined the 11-year-old for lunch at school.