Design-your-own-donut shop debuts in St. Petersburg
ST. PETERSBURG, Fla. - During the lockdown, four friends got creative in their pandemic downtime and decided to open a design-your-own-donut shop in St. Petersburg.  
"The concept of a donut shop where you got a good and fresh donut is not always the case," stated Joel Cutler. 
Cutler is one of the four co-owners of Daddies Donuts and Delites.
"Nothing's worse than a bad donut and nothing's better than a good donut!" he exclaimed.
So he and his friends set out to make that "good donut" a reality for their customers every time. It helps that co-owner John Miller is a baker.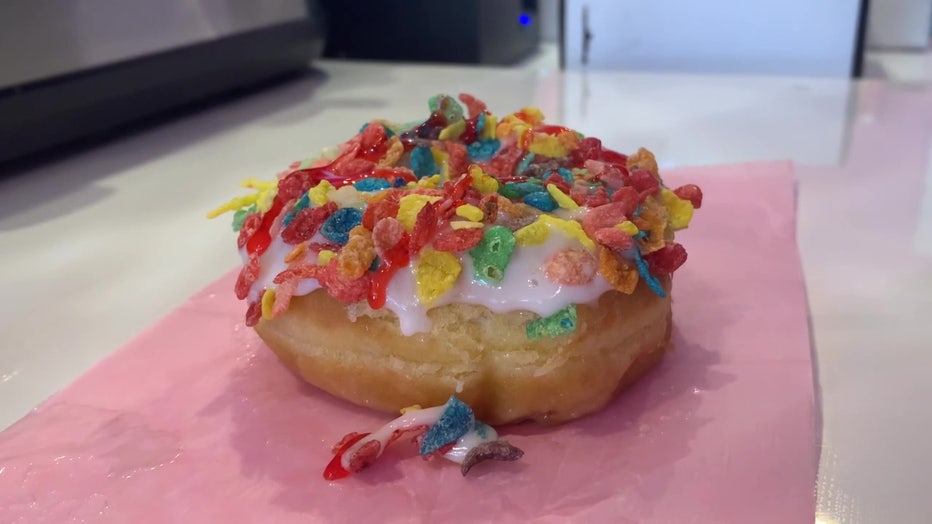 "My mom always said that you want to bite into something and have your tongue just kind of go crazy with the different flavors," shared Miller from his favorite art studio, the kitchen of Daddies Donuts and Delites.
"Baking is a science as well as an art," Miller added. "You want it to, yes the right thing in it so to cookies come out right, the donuts come out right, but you also want it to be pretty." 
READ Handmade donuts are that much sweeter at this Busch Boulevard shop
Sweet creations on the menu are from Miller's kitchen, but the customer has the ultimate say for what goes onto their delicious donuts. 
"Everyone's different," admitted Miller. "You just don't know what people are going to love and what they're not going to love."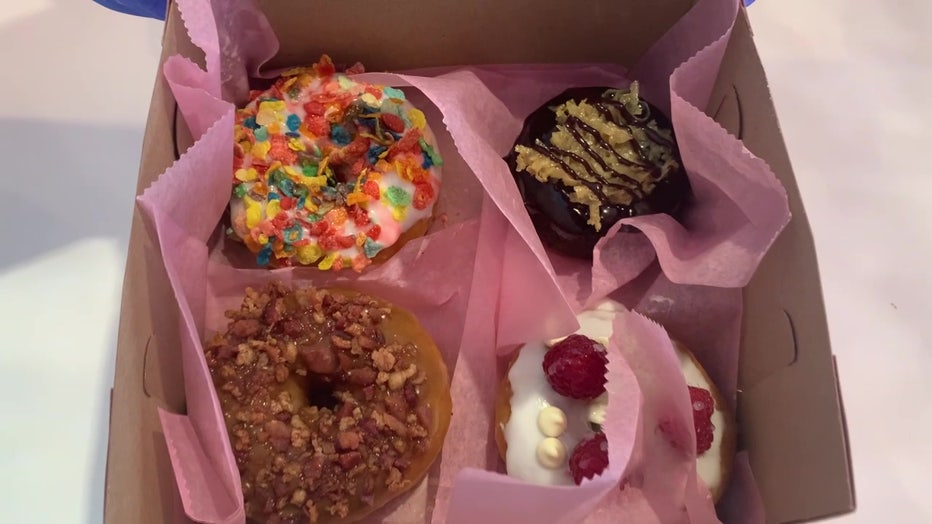 "You don't just have to have a strawberry donut. You don't just have to have a coconut donut or a peanut butter donut. You can have a donut any way you want it. It's more like a dessert than a donut. They can be as simple or as elaborate as you want," shared Cutler. 
READ Pumpkin spice's nostalgic aroma fuels the seasonal craze, doctor says
The best-selling donut is the maple bacon with an option to drizzle chocolate or caramel on top.
"We make the donut right in front of you," said Cutler. "Here at Daddies, all you have to do is ask Daddy what you want, and daddy will get it for you!" 
LINK: Learn more about Daddies Donuts at https://daddiesdonuts.com/.
CONNECT WITH FOX 13: