Detectives: Grandson buried neglected grandmother in shallow grave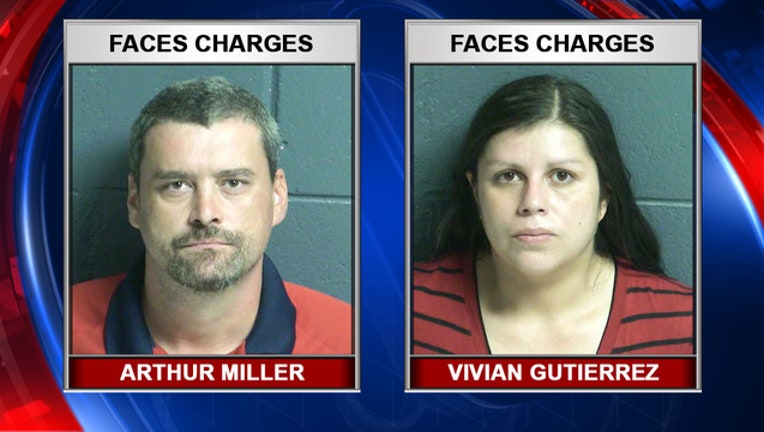 article
DUNNELLON (FOX 13) - Deputies say a Citrus County woman was killed and buried in her own yard by her 36-year-old grandson. 
Citrus County deputies went to the woman's home for a well-being check, requested by an out-of-town relative. 
Relatives said Arthur Miller, 36, of Dunnellon, had given conflicting stories about the location of his grandmother, 79-year-old Ecie Gabrielsen, of Dunnellon.
Deputies said Gabrielsen was not and the house seemed to have been "completely neglected; full of old garbage, animal and human feces, and an abundance of cockroaches."
Detectives later learned Arthur Miller and his girlfriend, Vivian Gutierrez, 32, of Dunnellon, had been with family members in Arkansas, who Miller apparently told he put his grandmother in a nursing home.
Later, however, he told family members his grandmother died and he buried her.
Detectives searched the area around Gabrielsen's home and, on Saturday, they found what appeared to a shallow grave in a wooded area about a mile from her home.
The medical examiner will have to make the final identification, but investigators believe the body found inside the grave is Gabrielsen's.
Miller and Gutierrez were found Sunday in Las Cruces, New Mexico as they tried to pass through a Border Patrol checkpoint.
Miller later admitted to neglecting Gabrielsen to the point of death and burying her in a shallow grave in the woods. 
Miller and Gutierrez were arrested are charged with one felony count of neglect. Miller was also charged with one felony count of gross abuse of a human body. Additional charges are pending.
Both Miller and Gutierrez will be extradited back to Citrus County.