Diner cook displays act of kindness for injured customer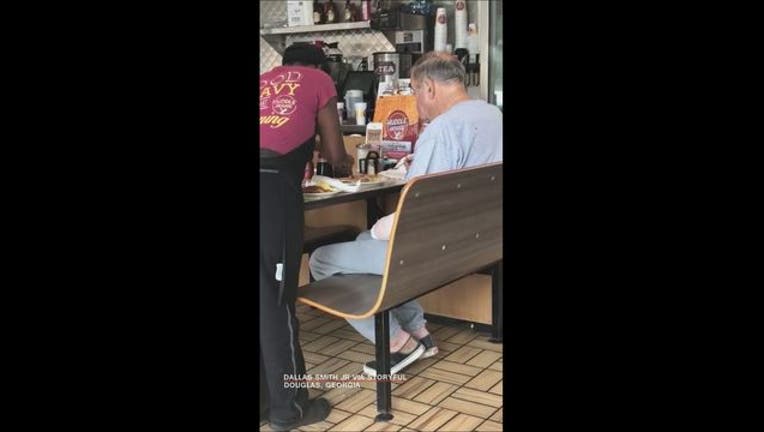 article
DOUGLAS, Ga. (STORYFUL) - It was a kind gesture between two strangers.
A customer was in Huddle House located in Douglas, Georgia and ordered pancakes. However, he had difficulty eating it because of an arm injury. 
He had some help though. A diner cook left her regular post and walked over to the customer's table. She helped cut up his pancakes since he couldn't do it himself.
The act of kindness was captured on video, showing the customer shaking his feet, possibly in anticipation, as the cook sliced his pancake. The customer was sitting with another person who helped pour the syrup once the cook was done. The moment showed some sweet teamwork.