Driver, students injured in Polk school bus crash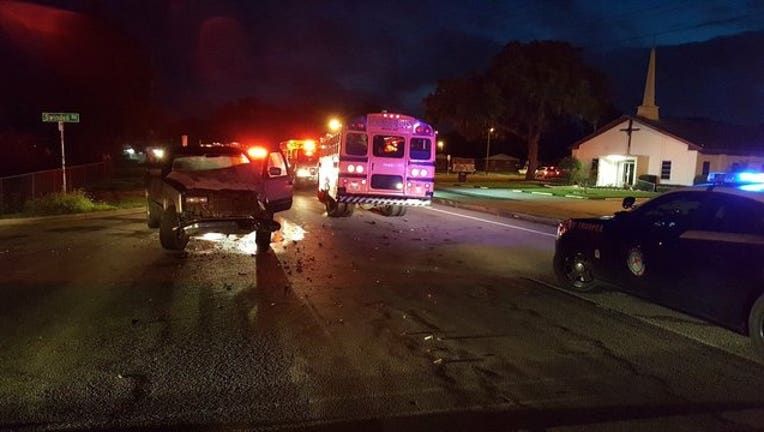 article
LAKELAND (FOX 13) - A pickup truck driver and a few students on a school bus were injured in a crash Tuesday morning in Polk County.
The crash happened shortly before 6:30 a.m. at Galloway Road and Swindle Road.
According to investigators, the bus driver stopped at a stop sign before driving through the intersection. The bus pulled in front of an oncoming pick up truck, which collided with the side of the bus.
There were 20 students on the bus going to Kathleen High School. Three of them suffered minor injuries and were transported to a hospital.
The driver of the pickup truck was also taken to the hospital.
The bus driver is being cited with violating the right-of-way.