Eight manatees taken to ZooTampa critical care center showing signs of cold water exposure
TAMPA, Fla. - ZooTampa's Manatee Critical Care Center took in its eighth sea cow in two weeks that showed signs of cold water exposure.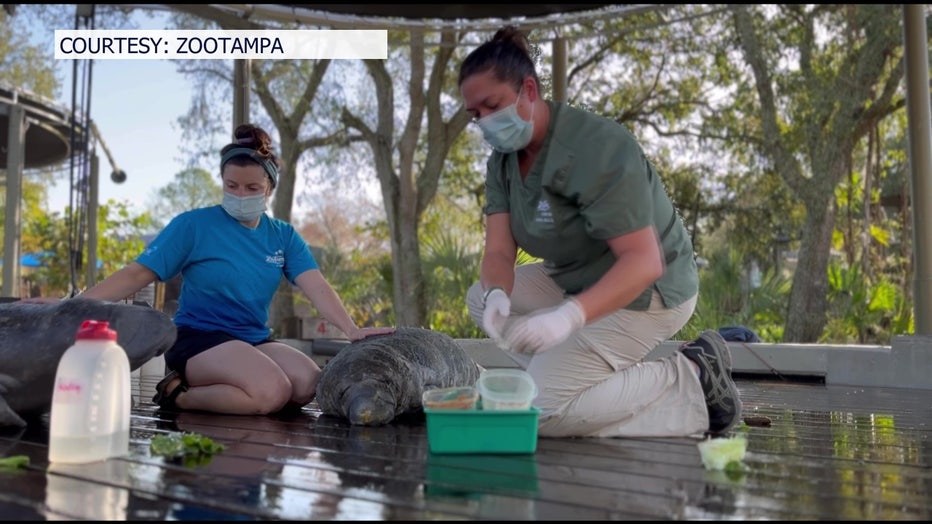 "They've all been from the West Coast, so all local for us, some as close as right here in Tampa, others St. Pete, but definitely concerning with the amount we've gotten and the amount of manatees that have needed help with the cold stress," said Tiffany Burns, the director of marine life and animal programs at ZooTampa. "We get anywhere from 17 to maybe 30 manatees in an entire year, on average, so it really puts into perspective when you get eight in two weeks, what that might look like for the rest of the year."
READ: Watch: Manatee rescued after getting stranded Florida river's mud banks at low tide
Experts said the problem right now is because manatees didn't have enough time to get to warmer water.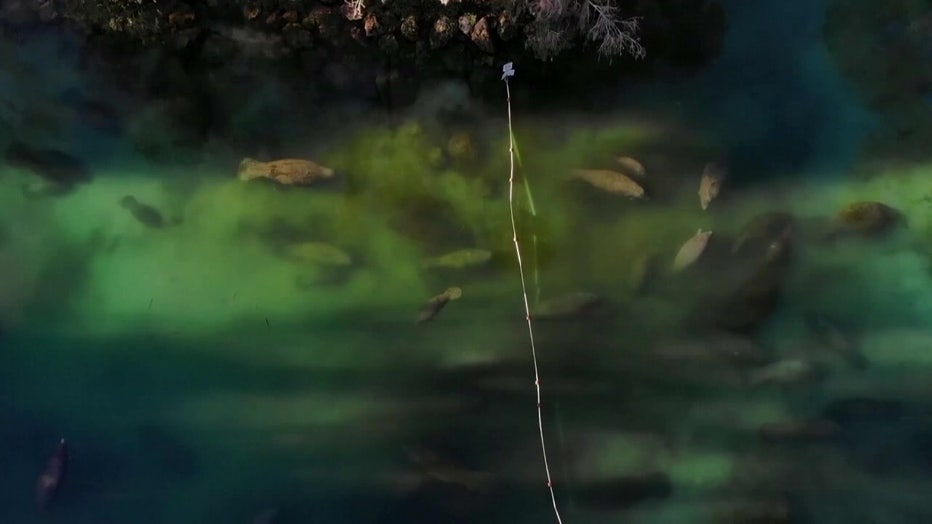 "Manatees are typically going to stay in the springs in the winter time, they like the 70s, anytime you get below 70, that gets a little rough," said Burns. "Can they do it to go find food and then go back to the warm water? Absolutely, but long periods in that colder water is definitely when they start getting in trouble."
Marine life felt the impacts as the Tampa Bay area experienced the coldest Christmas in three decades. Cold weather in November of December can catch manatees off guard before they have the chance to move to warmer waters, according to Andy Garret, the manatee rescue coordinator for the Florida Fish and Wildlife Conservation Commission. 
MORE: Manatee deaths lower than last year, but experts warn 2023 could be another deadly year for sea cows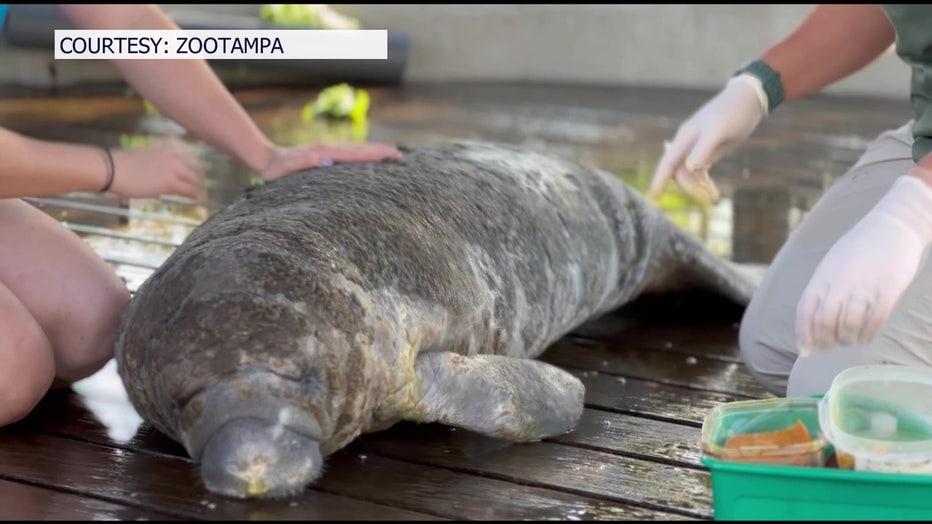 The FWC encourages you to call if you notice a manatee that doesn't look right, like having lesions all over their body, or if they seem to be in some kind of distress. That call could save their life.
To report a sick, injured, or dead manatee, call FWC's Wildlife Alert Toll-Free Number at 1-888-404-3922 and press "7" to speak with an operator. Cellular phone customers can dial *FWC or #FWC.