Eric Church breaks down debuting song for Las Vegas shooting victims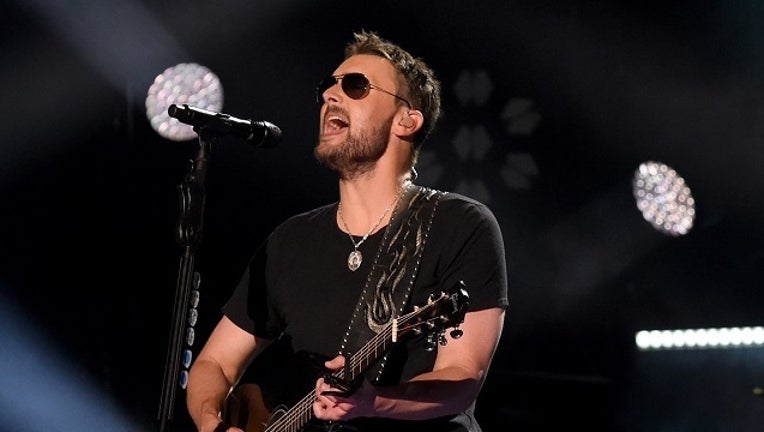 article
NASHVILLE, Tenn. (AP) - Country star Eric Church struggled to hold back tears in a tribute to the victims of the mass shooting at a country music festival in Las Vegas and debuted a song he wrote in their honor called "Why Not Me."
Church was a headliner at the Route 91 Harvest Festival two days before a gunman opened fire on a crowd of thousands Sunday night.
During his performance Wednesday at the Grand Ole Opry in Nashville, Tennessee, Church declared: "Those were my people. Those were my fans."
RELATED: Country singer Jason Aldean cancels SoCal concerts in wake of Vegas shooting
The singer pointed out two seats left empty in the Opry house for Sonny Melton, of Paris, Tennessee, who died, and his wife, Heather, who survived. He said no amount of bullets can take away his memories of those fans.