Family killed in Tampa fire laid to rest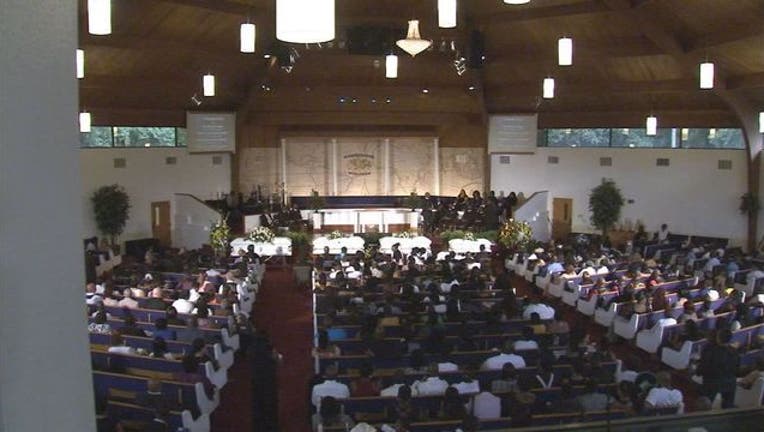 article
Tampa (FOX 13) - Four family members killed in a Tampa house fire were laid to rest.
The fire broke out last Tuesday in the early morning hours at a home on East Paris Avenue.
The quick moving flames killed a grandmother and three young boys inside the home.
On Saturday, family and friends gathered at the Center for Manifestation to remember 61-year old Sheryl James, 8-year-old Reshard Ashley and Romello Jackson, and 3-year-old Emjay Jackson.
Those close to the victims said Sheryl James was a great mother, not only to her own family, but to the entire neighborhood.
Investigators say an overloaded power strip and improperly spliced wires sparked the fire.
There were no smoke detectors inside the home.