Family turns to Facebook to find adopted brother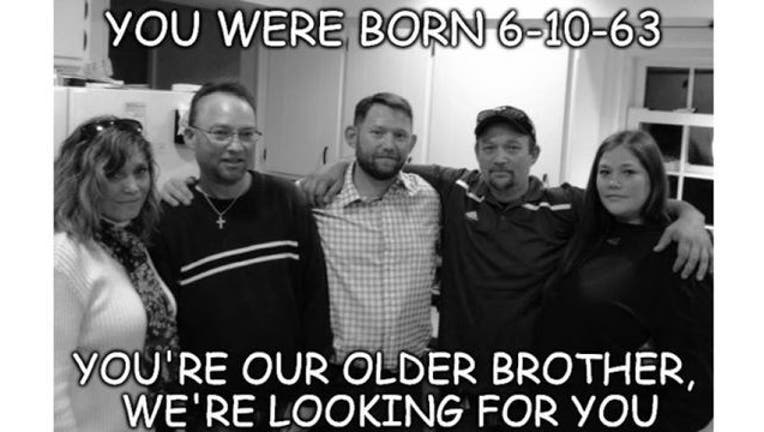 article
Geraldine "Jerri" Kramer was 19 in the summer of 1963 when she was forced by her parents to give up her newborn son for adoption.
Now, more than 50 years later, the ailing 72-year-old mom wants to meet the son she never knew -- and her family has taken to social media to find him. Catholic Social Services, which took custody of Kramer's newborn, never told her where the infant she called "Jack" would be going.
"The nurses misunderstood that I was giving him up for adoption and so they put him in my arms right after birth before taking him away," Kramer told FoxNews.com. "I want him to know that I have always loved him."
Kramer, whose maiden name is Hummel, was 19 and unmarried when she learned she was pregnant -- a secret kept from her own siblings. At the urging of her parents and a local priest, she spent a month at St. Elizabeth Girls Home in Indianapolis, where young women once stayed to receive maternity care and hide their pregnancies.