FBI says another person is wanted for questioning in the New York City bike lane truck attack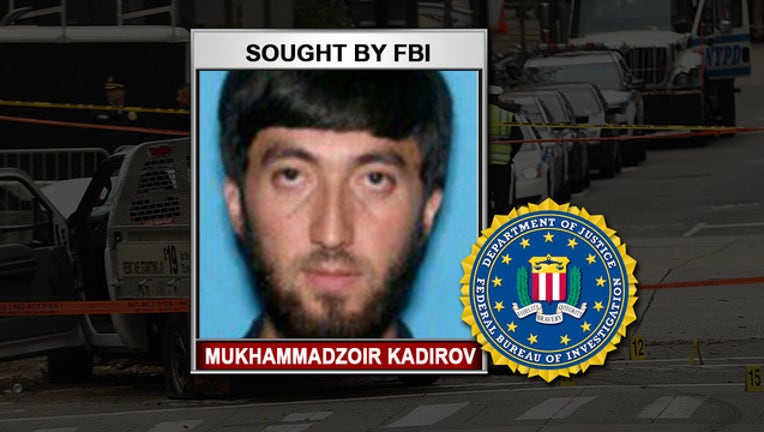 article
NEW YORK (AP) - The FBI is looking for information on a second man in connection with a deadly truck attack on a bike path near the World Trade Center.
The bureau on Wednesday issued a poster saying it is seeking the public's help with information about 32-year-old Mukhammadzoir Kadirov. The poster doesn't say why investigators want to know more about the man.
The poster says he was born in Uzbekistan. So was 29-year-old Sayfullo Saipov, who was charged Wednesday with providing material support to a terrorist group and violence and destruction of motor vehicles.
Authorities say he drove the truck down the path intentionally, killing eight people. Investigators recovered a cellphone that had Islamic State group propaganda.
Saipov's lawyers haven't returned a message seeking comment.