FHP continues search for hit-and-run driver that injured 4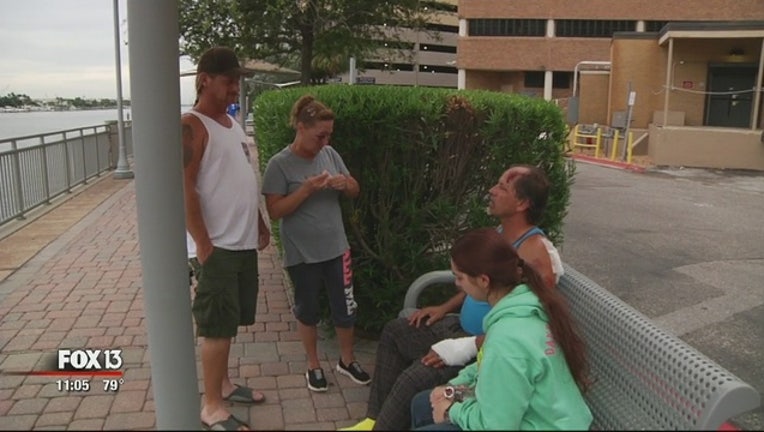 article
RUSKIN (FOX 13) - The Florida Highway Patrol is searching for the driver of a car that hit a group of motorcyclists Sunday morning, leaving them scattered along the roadway.
According to FHP, the hit-and-run crash happened along U.S. Highway 41 near the Little Manatee River.
"It's horrible," said Ronald Smith, one of the injured motorcyclists."I'm praying for Sally."
Smith's girlfriend, Sally Ann Osborn, remains in the ICU at Tampa General Hospital. A report released Sunday says a car hit one of the couples on their motorcycle and caused the other couple to swerve, loosing control in the process.
"Some people that pulled up on the accident said they saw this red car speeding very fast, swerving in and out of traffic," said Smith.
Chris and Charlotte Randall were on the second motorcycle that lost control, they were treated and released from the hospital Monday.They returned to the hospital in the afternoon to check on Osborn and her family.
"It doesn't make sense to me," the couple said. "I just can't believe they drove off just leaving four people laying on the road not knowing if they were dead or alive."
FHP has not identified a possible suspect, but said they were possibly driving a bright red, two-door Chevy Cobalt.
Anyone with information on the incident or the driver is urged to call FHP.