Fiery hit-and-run crash causes $800k in damage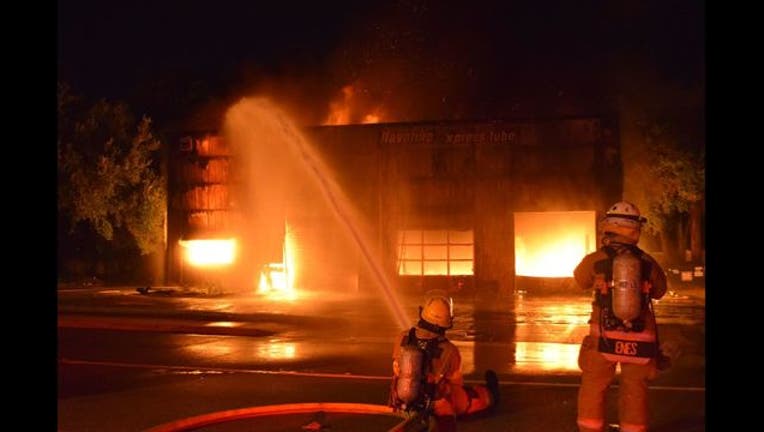 article
TAMPA (FOX 13) - A driver is accused of slamming into a building in Tampa and leaving the scene. The crash sparked a fire that caused $800,000 worth of damage.
Dispatchers received 911 calls about a metal structure on fire on E. Sligh Avenue around 2:40 a.m. on Saturday.
Crew arrived and were able to get the fire under control by 4 a.m.
Investigators determined the fire started when a vehicle hit the building, igniting combustible and flammable fluids inside.
Investigators were not able to determine the make and model of the car involved, or the identities of the driver and any passengers who were in the car.
If you know anything about this incident please call the Tampa Fire Marshall's Office at (813) 274-7000.