Fire tears through Crystal Bar in Zephyrhills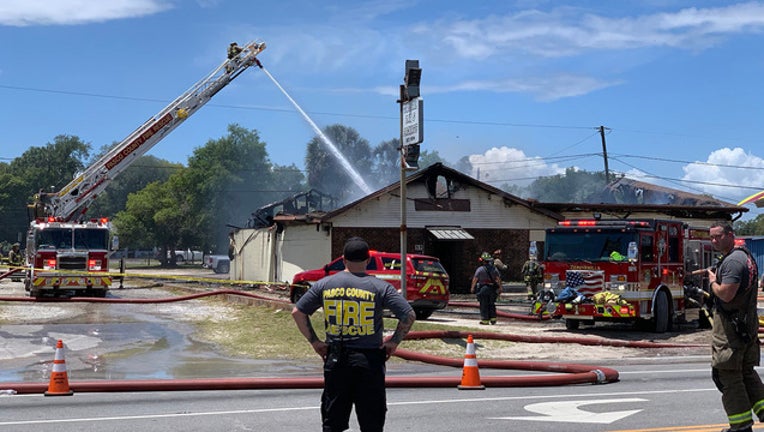 ZEPHYRHILLS, Fla. (FOX 13) - A landmark Zephyrhills bar caught fire this morning and crews remain on the scene battling the flames.
According to Pasco County Fire Rescue, fire broke out at the Crystal Bar on Gall Boulevard around 11:30 a.m. When Zephyrhills firefighters arrived, flames were burning through the roof.
The fire has since been upgraded to two alarms. Pasco County Fire Rescue is on scene helping, and a spokesperson says crews are in a "defensive mode due to the probability of a structure collapse."
Gall Blvd. is currently closed at 12th Avenue due to the fire, and detours are in place.
No injuries have been reported.
Stay with FOX 13 for any updates.