First Zika-carrying mosquitoes in U.S. found in Miami-Dade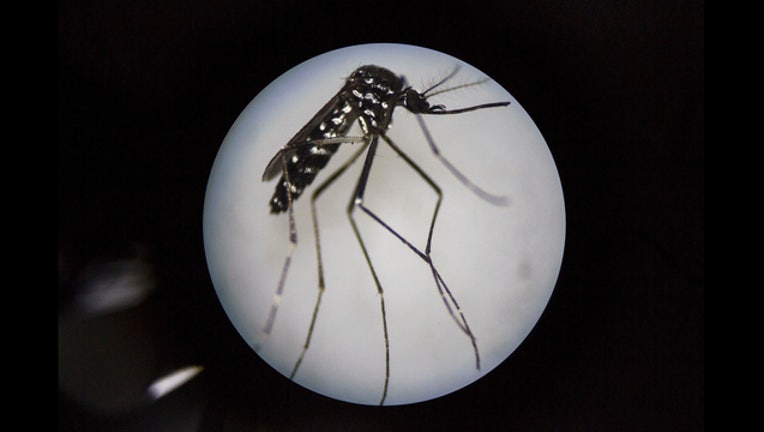 article
MIAMI (AP) - Authorities in Florida said Thursday they have found the Zika virus in three groups of trapped mosquitoes in Miami Beach, the first time this has happened in the continental US.
The Zika-carrying mosquitoes were trapped in a touristy 1.5-square-mile area of Miami Beach that had been identified as an active zone of active transmission of the virus, the Florida Department of Agriculture and Consumer Services said in a news release.
"This find is disappointing, but not surprising," Commissioner of Agriculture Adam H. Putnam said. "Florida is among the best in the nation when it comes to mosquito surveillance and control, and this detection enables us to continue to effectively target our resources."
Finding the virus in mosquitoes has been likened by the U.S. Centers for Disease Control to finding a needle in a haystack, but the testing helps mosquito controllers target their efforts, and it confirms that the insects are indeed a mode of transmission as suspected. The illness spreads from people to mosquitoes to people again through bites, but the insects do not spread the disease among their own population, and their lifespan is just a few weeks.
Since July, authorities have linked a couple dozen cases to transmission in small areas of Miami's Wynwood district and the popular South Beach neighborhood of Miami Beach. Other isolated cases not linked to travel outside the U.S. also have been confirmed elsewhere in Miami-Dade county, as well as in neighboring counties and in the Tampa Bay area, totaling 47 for the state.
Putnam said Miami-Dade County, the City of Miami Beach, and state and federal partners are continuing to work aggressively to prevent the spread of Zika.
The agency says Miami-Dade County's Mosquito Control team will continue to conduct inspections to reduce mosquito breeding and perform spraying around in a 1/8-mile radius around the area where the infected batches of mosquitoes were trapped.
Officials said 95 more mosquito samples — each one containing several dozen bugs — tested negative since those three were found. Intensive trapping and testing is continuing across the region.
"As it has been from the beginning, our goal is to eliminate the cycle of transmission by eliminating the mosquitoes," Miami-Dade County Mayor Carlos A. Gimenez said in the news release.