Florida deputy credited for helping save choking man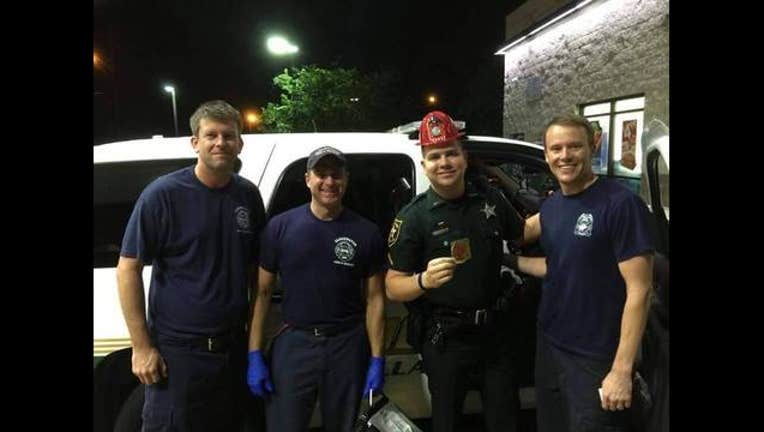 article
CLEARWATER, Fla. (AP) — A Florida sheriff's deputy is being credited for helping save the life of a choking man.
On Monday night Pinellas County Sheriff's Deputy Matthew Davidson was on routine patrol near a Clearwater 7-Eleven convenience store when a store employee approached him, gasping for air.
According to a sheriff's office news release, 53-year-old Rusty Green indicated to the deputy that he had something lodged in his throat and couldn't breathe. The deputy told Green he would perform the Heimlich maneuver. He then successfully dislodged a piece of chicken from Miller throat.
Paramedics examined the man, who was fine after the procedure.