Florida Senate likely to remove battle flag from seal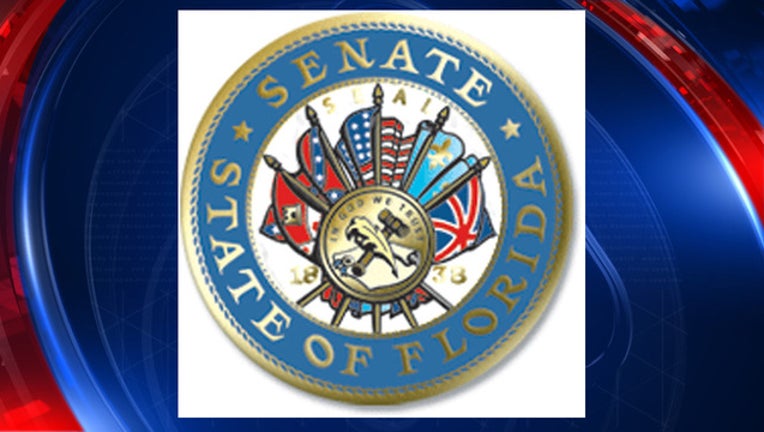 article
TALLAHASSEE (AP) - Responding to the outcry against Confederate symbols, the Florida Senate is moving ahead with plans to remove the Confederate battle flag from the chamber's official seal.
A Senate panel voted unanimously Thursday to revise the seal that now contains the battle flag along with four other flags that have flown in Florida. The entire Senate is expected to vote on the change during the annual session that starts in January.
Arthenia Joyner, a black state senator from Tampa, asked the chamber to consider the change shortly after Dylann Roof was accused of killing nine black people in a church in Charleston, South Carolina. Roof appeared in photos with the Confederate flag.
"The Confederate flag represents a painful period in our history," Joyner said. "I thought in light of the blood that was shed in South Carolina and the fact this is reminiscent of a time that still invokes a lot of pain in a lot of people, especially black people, it was time for us to take the initial step of removing the Confederate flag from the seal."
Joyner admitted that most legislators had not looked closely at the seal in the past, even though it appears on stationery and cards used by the Senate. The seal itself is displayed prominently in the Senate chamber.
The move by the state Senate comes as other state governments and businesses around the U.S. have removed Confederate symbols.
It will take a two-thirds vote to approve the change, which calls for replacing the Confederate battle flag with the current Florida state flag. The other flags in the seal include the United States flag, as well as historical flags of France, Spain and Great Britain.
Sen. David Simmons, an Altamonte Springs Republican and chairman of the Senate Rules Committee, suggested the Florida flag so that the five flags on the seal were of "legitimate sovereignties" of the state. He cited legal opinions that said the creation of the Confederacy was "illegal and unconstitutional."
Sen. Don Gaetz, whose own home county in the Panhandle recently debated whether to allow the battle flag to fly over the county courthouse, defended removing the flag from the seal.
"The Confederate battle flag unfortunately has become a symbol of opposition to the Supreme Court's decision on equal rights and Supreme Court decisions that deal with very basic rights, like voting rights and the right to attend a school," said Gaetz, a Niceville Republican. "I think it connotes all the wrong emotions and it raises all the wrong fears."
Democrats have already filed bills for the upcoming session that would bar the display of any Confederate flag or symbol on public property in the state.