Former Clearwater employee accused of stealing $148,000 from city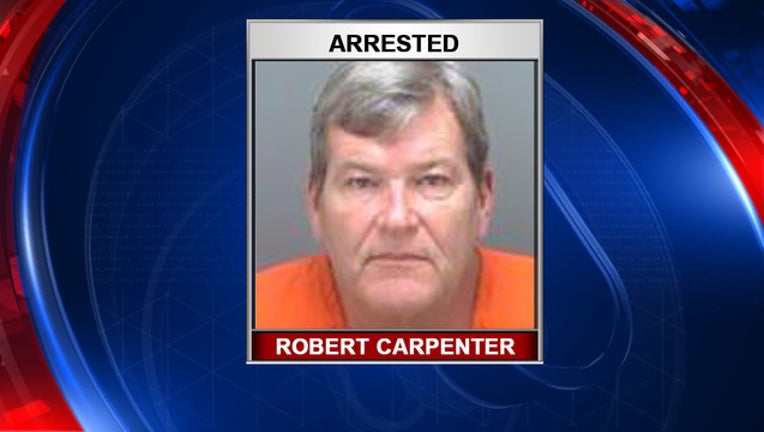 article
CLEARWATER (FOX 13) - A city of Clearwater employee is under arrest for allegedly stealing more than $148,000. It was money that was supposed to go to the Parks and Recreation Department. But, for years, police say it went into his pocket -- undetected by the city.
Clearwater police say the criminal activity revolved around the Eddie C. Moore complex.  "We were victims of theft by our own personnel," said Chief Dan Slaughter.
Police say that for years, 58-year-old Robert Carpenter, the now-former supervisor of the athletics division of Clearwater Parks and Recreation, pocketed tens of thousands of dollars in cash payments.
"It's small amounts. Just enough to go undetected for a while," Slaughter explained. "I'm disgusted just as any other citizen would be that somebody would take advantage of any organization."
In one instance, police say Carpenter collected cash payments from Kinney's Kitchen owner Ed Bates for rights to sell concessions at the park. The payments were $26,000 a year from 2014 to 2018. Police say Carpenter kept $91,000. It wasn't until March of this year, when city staff reviewing records found the discrepancy. 
Initially, Carpenter claimed he had been taking payments from Bates and applying them to the accounting records for McMullen Booth Tennis Complex to make the McMullen Complex's finances appear better than they were. After being asked to provide paperwork to back up the claim, Carpenter resigned.
"Everyone associated with the city of Clearwater is certainly humbled by the fact that we've had a mistake of this magnitude," said Jill Silverboard, assistant city manager.
Investigators later found that Carpenter kept $54,000 paid by LaLiga Mexicana, an amateur soccer league, from 2013 to 2018. They say he also pocketed $2,210 from a men's baseball league and about a $1,000 in ticket sales from a tournament. 
So, how did this go on for so long, undetected? An external forensic audit will find the answer. 
"We've all learned a lesson that it's very important to make sure we have the right checks and balances and the right people in place and do the right thing moving forward," Silverboard said.
Chief Slaughter said crimes like these hurt everyone. "The citizens, the taxpayers of the city of Clearwater, that money was owed to them, to their government."
Carpenter was arrested Friday morning. Not only is he charged with a first-degree felony, Chief Slaughter said if he's convicted, he'll forfeit his pension. 
The city of Clearwater has already made changes in how cash handing is done. They've also recently implemented a more modern financial accounting and reporting system, though, unrelated to this case.
We spoke to Ed Bates, owner of Kinney's Kitchen. He said he's known Carpenter for 20 years and these actions are not of the person he knows. Understandably, he's distraught about all that's come out.