Former detention deputy arrested for allegedly hitting inmate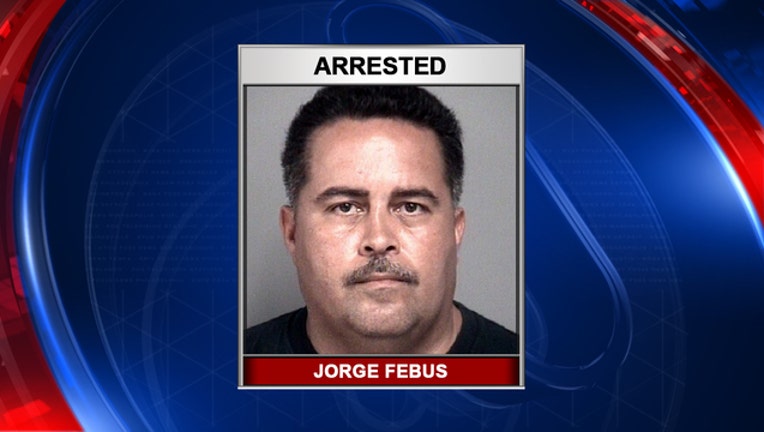 NEW PORT RICHEY (FOX 13) - A former Pasco County detention deputy was arrested Wednesday for allegedly hitting a restrained inmate at the west court house on September 14. 
The Pasco County Sheriff's Office said detectives arrested former Pasco detention deputy Jorge Febus, 41, for battery by a secure facility employee on a confined person.
PCSO said Febus was working as a deputy sheriff in a holding area of the west court house in New Port Richey on September 14. Detectives said an inmate caused was causing a disturbance by kicking and punching a holding cell door, so Febus hit the restrained inmate on the side of the head.
PCSO said two other deputies were saw Febus hit the inmate and confirmed what happened. The inmate was not injured and did not need medical treatment.
Febus had been with the agency since 2009, and has now been terminated.