Friend accused of stealing, selling pitcher Bronson Arroyo's yacht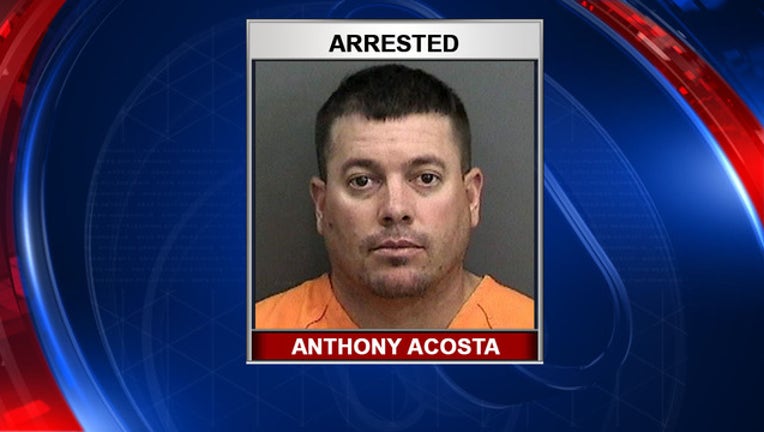 article
TAMPA (FOX 13) - Agents say they have arrested a Tampa man who stole a major league pitcher's $167,000 yacht and sold it for a fraction of its value.
According to the Florida Department of Law Enforcement, Anthony Acosta used to be a personal assistant to Brandon Arroyo but had been "terminated" by the pitcher in 2012.  Acosta allegedly contacted his former employer to let him know that his yacht, which was stored in Tampa, had sunk.
In reality, though, FDLE agents say Acosta had moved the yacht to a facility in Opa-locka and eventually sold it for $22,000 -- almost an eighth of what it was worth.
The new owners eventually discovered there was a lien on the yacht and contacted Arroyo, who realized that someone had forged his signature in order to sell the boat without his permission.
Police in Miami-Dade tipped off the FDLE in July.  Acosta, 38, was arrested yesterday in Tampa on charges of grand theft and forgery.  He was being held in the Hillsborough County Jail on $50,000 bond.
Arroyo, who pitched most recently for the Dodgers, is a Florida native who graduated from Hernando High School in Brooksville.
A 2009 video posted to YouTube by the Cincinnati Enquirer shows Arroyo giving a tour of a 48-foot yacht called "Nasty Hook" while it was docked in Sarasota, the spring training home of the Cincinnati Reds -- Arroyo's team at the time.
Acosta makes an appearance as "Capt. Tony Acotsa, Arroyo's childhood friend."
"It's pretty much considered a sport yacht," Acosta says in the video.
It's not clear if the Nasty Hook is the yacht that was stolen.