Friends Forever: Dog and duck form unlikely companionship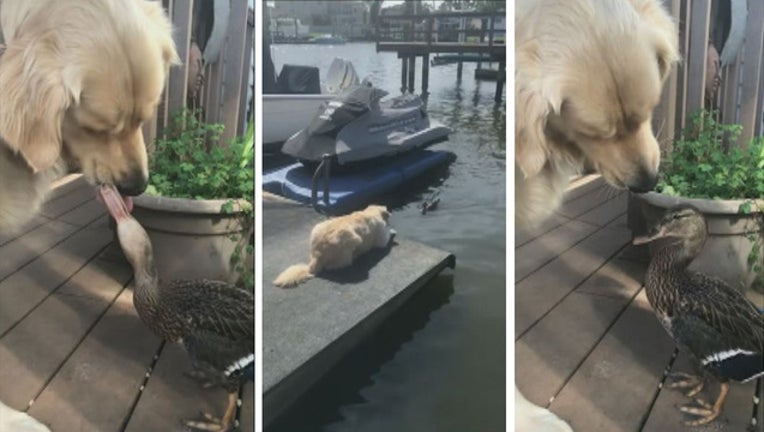 article
OCEANSIDE, N.Y. (FOX 13) - An unlikely friendship has formed between a dog and a duck.
The Bentsen family in New York said their golden retriever, Brody, and a duck formed an unusual, but adorable bond. The bond is so tight that when the duck goes out for a swim in the canal, Brody is right behind her, squatting down, waiting for the duck to return to land. 
The family said the bond began when the 12-year-old dog spotted a nest with eight ducks and no mother duck. The family said the eggs hatched back in May, but only this little duckling survived.
Ever since then, Brody and the duck have been inseparable.