Frostproof man accused of sex battery had dozens of child porn imagery, deputies say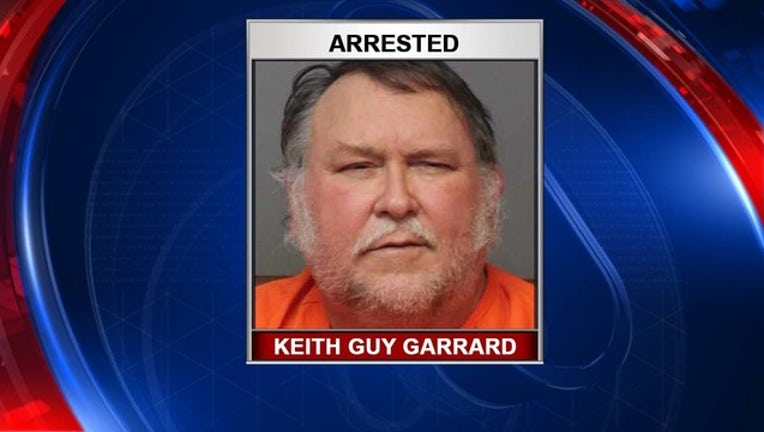 FROSTPROOF (FOX 13) - A Frostproof man --  accused of sexually battering three victims -- admitted to viewing child porn for about 20 years, detectives say.
On Friday, Polk County deputies arrested 63-year-old Keith Guy Garrard, Sr. Detectives said Garrard was receiving treatment at a medical facility in unincorporated Highlands County, when staff members witnessed him viewing child porn on his laptop. The facility's name was not disclosed.
The employees contacted Highlands County Sheriff's Office, and Garrard admitted to possessing the disturbing images, according to officials. He also told detectives there were more inside his Polk County home. Detectives with the Polk County Sheriff's Office said they found the imagery on several electronic devices inside his home after executing a search warrant. 
Officials said Garrard told them he has been viewing child pornography for about 20 years, and took images of underage females' private areas. They said they also found 69 printed images of the imagery. During the investigation, detectives said they discovered he sexually battered three children when they were young children, and Garrard confirmed he committed those crimes.
"This monster is behind bars today because someone saw something, and said something," Polk County Sheriff Grady Judd said in a statement. "During the child pornography investigation, we further learned that he has sexually abused children -- a crime which has no statute of limitations. We will do everything in our power to ensure he never has access to children again."
Garrards faces dozens of charges, including possessing child pornography and sexual battery.