Funding for Pasco sinkhole clean-up approved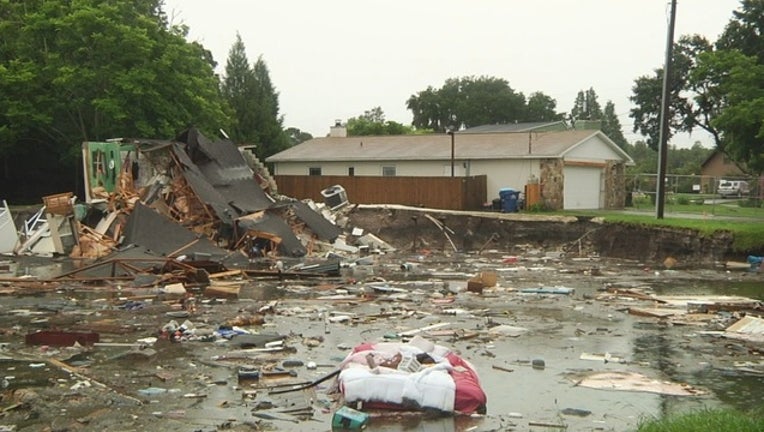 article
LAND O' LAKES (FOX 13) - Clean-up of the massive Land O' Lakes sinkhole is expected to begin this week, according to Pasco County officials.

Pasco County commissioners approved a total of $1.3 million in funding to remove the debris. The funding is "not to make the property ready to rebuild," according to a press release.

Work could begin on Tuesday and the goal is to have the debris removed in two to four weeks. However, the timeline could change depending on the weather.

Pasco Emergency Management is monitoring Tropical Storm Emily, which formed on Monday morning, for possible impact to the clean-up timeline. There has been no change to the sinkhole.

Here's a breakdown of the total expenditures the Board approved:

Debris Removal (CERES): $ 640,099
Fill (Various Contractors): $ 300,000
Water Hauling (EnvironWaste) $ 30,000
Tip Fees: $ 14,570
Initial Response Expenditures $ 78,194
Contingencies: $ 237,137

For more information on the clean-up effort click here.