Girl scolded while cheering at game meets Houston Astros players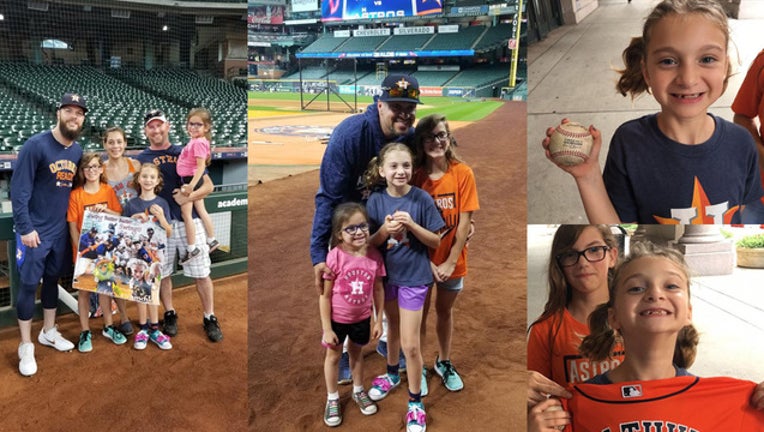 article
HOUSTON (FOX 26) - The little girl who was scolded while cheering at a Houston Astros game finally got to meet the players that rallied behind her.
Chloe Beaver, 8,  and her family were invited to the team's workout on Tuesday. She met Jose Altuve, Dallas Keuchel and Lance McCullers Jr.
The family will be McCullers' guests at Friday's game.
"It's been a lot, but it's been the most amazing experience of our lives, to be able to go through all this. I mean, its a horrible situation that happened with Chloe, but the outreach from the community and everything the Astros are doing, I mean, it's just amazing," Chloe's dad Joe Beaver says.
READ MORE: Little girl cheering on Astros yelled at by fan
Chloe tells us she was really happy to meet McCullers.
"I felt really, really happy because I've been wanting to see him for a long time," Chloe.
A video of Chloe being scolded by a woman and told "Enough!" for apparently being too loud at an Astros game was shared thousands of times last week. Since then, Astros players have been sharing encouragement.
Chloe's parents told FOX 26 News that she suffers from Disruptive Mood Dysregulation Disorder (DMDD), which means she has a hard time comprehending emotions.