Bay Area veteran remembers those killed in Blackhawk helicopter crash that severely injured him
TAMPA, Fla. - On Memorial Day, Americans pause to honor those who have died in service to our country. 
It's something many people may only think about once a year. But, for Mark Lalli, he takes it to heart every waking day of his life. 
READ: 100-year-old WWII veteran plans to bench press 100 pounds this year: 'That's my goal'
Mark joined the Reserves at age 17. He eventually became a Blackhawk helicopter repairman. 
"I loved it," he said.
He did a year in Iraq and was eventually assigned to a unit in Germany.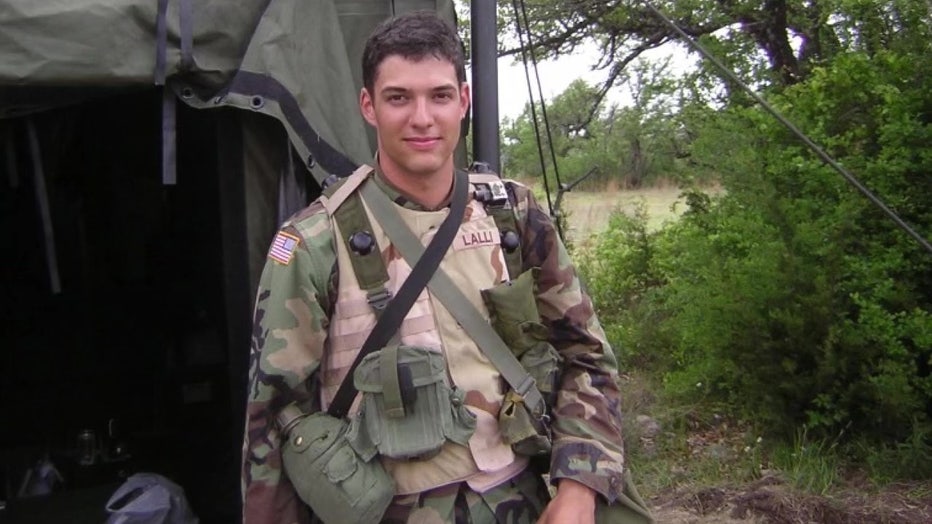 Mark Lalli honors those of have died in service everyday.
November 8, 2007, became a flight that changed his life. They were about to land, hovering at 500 feet when something went wrong. The chopper spun out of control. 
Mark remembers the horror.
"I'm calling the pilots, 'Are you gonna stop it?' When he said 'I can't,'" recalled Lalli.
Mark sustained a traumatic brain injury and more than two dozen broken bones. After a month in a coma, rehab left him with a lot of questions about why he survived when others had died.
He has a tattoo honoring his fallen brothers, an arrow on his forearm, because he said arrows can only go forward. 
READ: Army family gives back to their community with The Bautista Project
The initials of the six who were killed are all on the arrow. Those who survived are on the tail end of the arrow because they are following the lead of those who passed.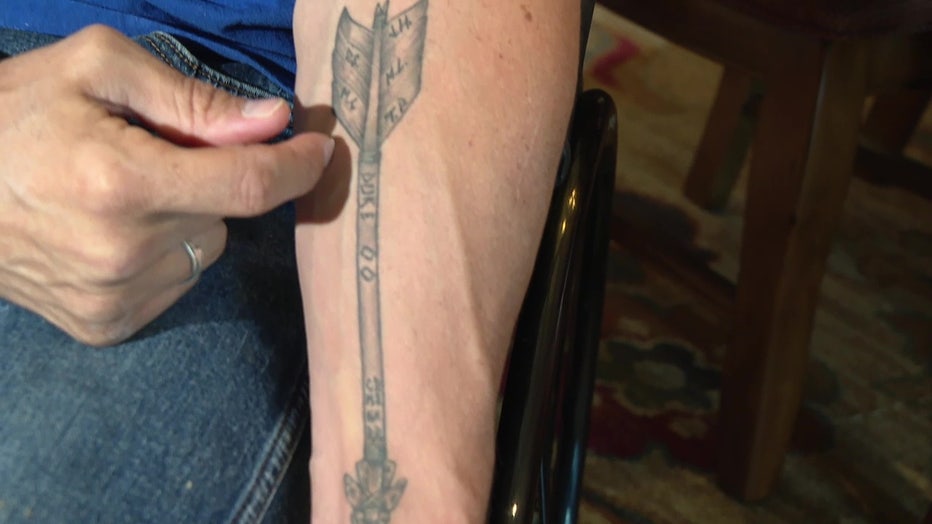 Lalli's tattoo serves as a symbol of his commitment to honoring those he's lost. 
"I think about my brothers every single day. Memorial Day is a special day for me just to really think about their sacrifice, what they did for us," he shared.
Mark is still going forward. He is heavily involved in the Wounded Warrior Project and recently completed his first D.C. ride with a customized handcycle.