Good Samaritans save deer from pumpkin bucket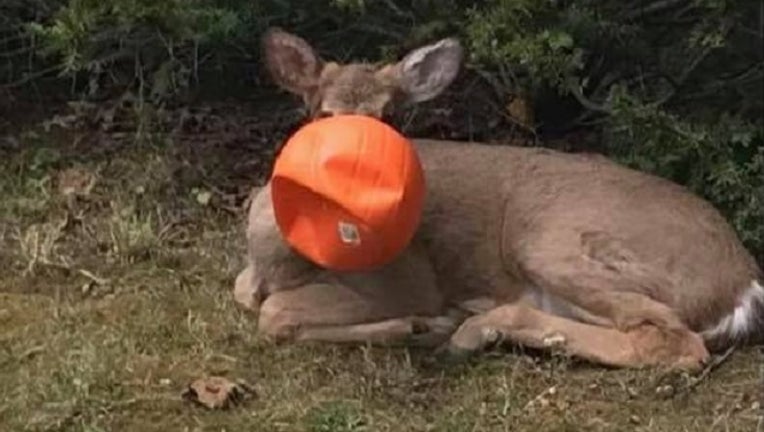 article
CINCINNATI, OH (WTXF/STORYFUL) - A group of Good Samaritans in Ohio went out of their way to save a deer that had gotten its head stuck in a plastic pumpkin!
Sunday, Aaron Meyerrenke shared photos and videos of the deer trying to make its way through the woods in Anderson Township, near Cincinnati.
Meyerrenke and a group of volunteers spent nearly 3 hours tracking the deer so they could get close enough to free it from the pumpkin bucket.
The group shared a photo of them holding the damaged bucket as they celebrated their good deed that they called, 'The Great Pumpkin Chase 2017.'