Grandma kills 12-foot gator after it ate her miniature horse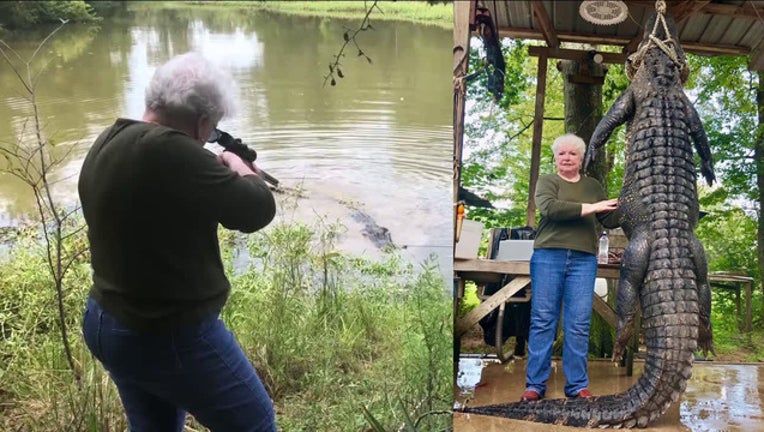 article
A Livingston grandmother killed a 12-foot alligator on her ranch Monday, and she says there's a good reason she wanted it off of her property.
Judy Cochran says her miniature horse went missing, and she is suspicious it was killed.
"The horse just disappeared, so we're thinking the gator got it," said Cochran.
So she was glad when she discovered the raccoon carcass her son-in-law helped hang on a hook above the water had successfully caught the patriarch of the pond.
Cochran is Mayor of Livingston, so she was in meetings when she got the call about the catch.
"When Scott called, he said, we've got the big one, Nana, so come on down," said Cochran.
She used her Winchester .22 Magnum to harvest the 580-pound beast.
Cochran's miniature horse disappears three years ago. She's been trying to catch the killer every alligator season since, but the small window to hunt has made it a challenge.
"Polk County is one of 12 core counties that you can only kill a gator between September the 10th and September the 30th—only that 20 days," said Cochran.
Cochran's 12-foot gator was not the biggest one her ranch has seen. Nine years ago, her grandson Simon Hughes bagged a 12-foot-six-inch 800 pound male gator at the age of five, making national news.