Hershey's to launch new 'Gold' candy bar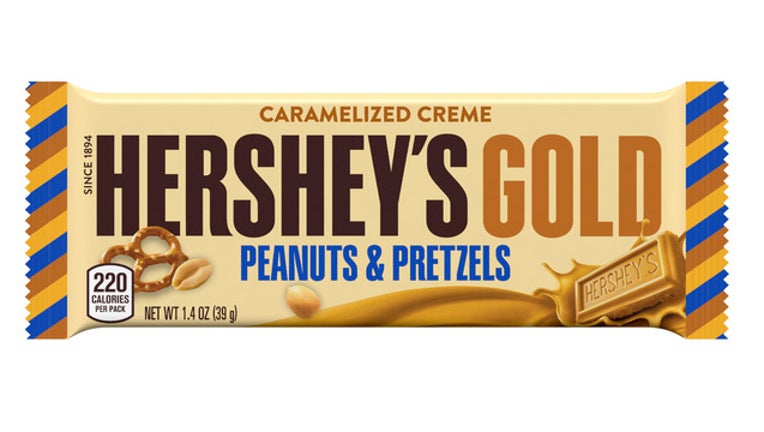 article
It's gold. Sweet gold.
Hershey's is getting ready to launch its new candy bar, called the "Hershey's Gold," a caramelized cream bar with salty peanuts and pretzel bits. It's the fourth flavor for the brand, which has been around for more than 100 years.
In a statement, Hershey's said the new candy bar was developed from a rise in popularity for crunchy multi-textured candy and a demand for a new "experience" from the brand.
Hershey's launched in 1900 with its original milk chocolate bar, followed by the Hershey's Special Dark chocolate in 1939, then Hershey's "Cookies 'n Creme" in 1995.
The new chocolate bar will go on sale on December 1.