'He's still alive': Mother of child with traumatic brain injury from drowning works to help other families
TAMPA, Fla. - In a matter of minutes, BJ Green's life changed forever. Shakilya Lewis says her then 3-year-old son loved the water. 
"BJ was supposed to be taking a nap, and he just was being BJ, and he jumped out, or he got out here without anybody," Lewis said. "Of course, knowing is he was throwing his toys in the pool just like a normal kid would do. And he jumped in after it."
The little boy's mother thought they were doing all the right things between enrolling him in swim lessons, installing door locks and cameras. But, BJ went underwater at his family's pool.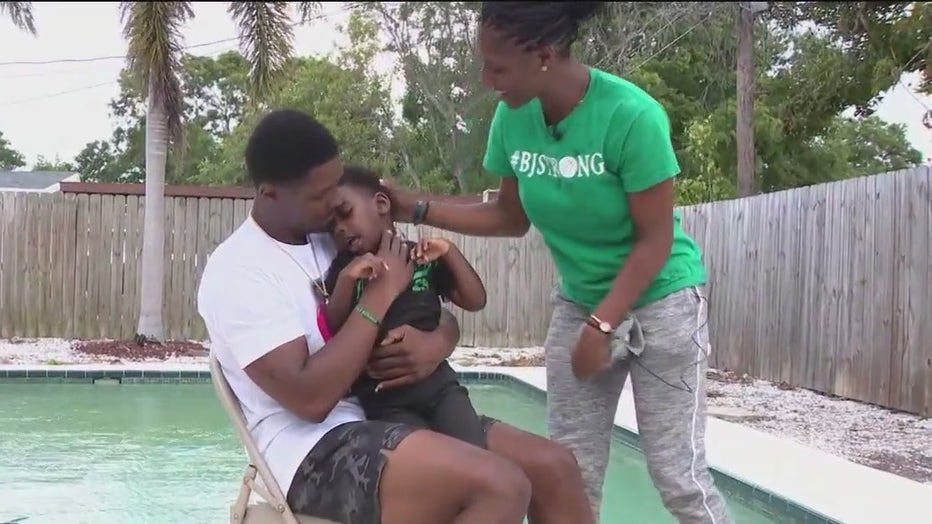 "Drowning is the leading cause of death for children between the ages of one and four," said Petra Stanton, the safe kids supervisor with Johns Hopkins All Children's Hospital. "That does not necessarily mean children under one are out of risk, or children over the age of four are out of risk."
Stanton said Florida leads the nation in the number of drownings. 
"When we have a small child falling into the water, they come up gasping for air and go back down and therefore the drowning is silent," Stanton said. "That instance of it is very silent, so it's very easy to miss."
Stanton said children can suffer severe anoxic injuries, meaning their lives will never be the same.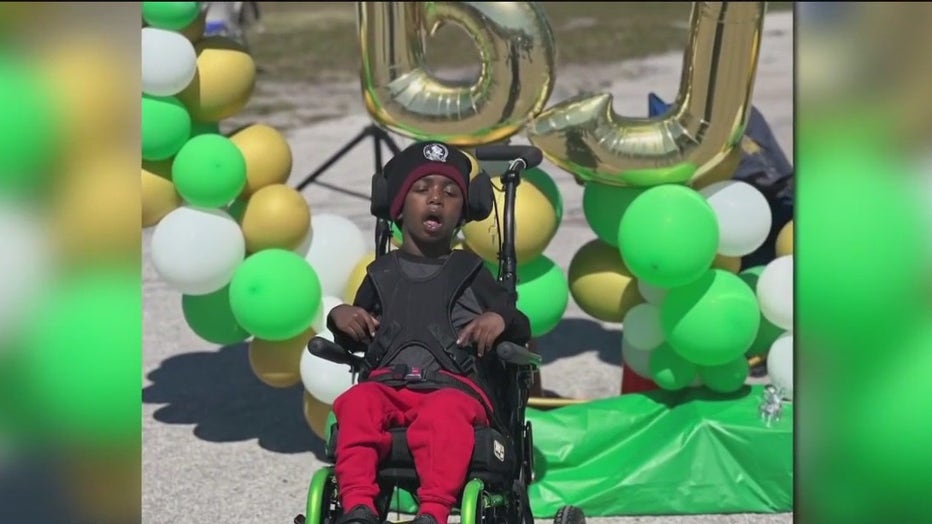 Because of how long he was underwater, BJ's mom said he suffered a traumatic brain injury. 
"He had like a three percent chance of even making it through the night," Lewis said. 
Now four years old, BJ will forever face an uphill battle to recover. Johns Hopkins All Children's Hospital urges families to take as many precautions as possible, including putting up barriers around the pool, installing motion alarms and doors, and always having an eye on kids when they are near the water.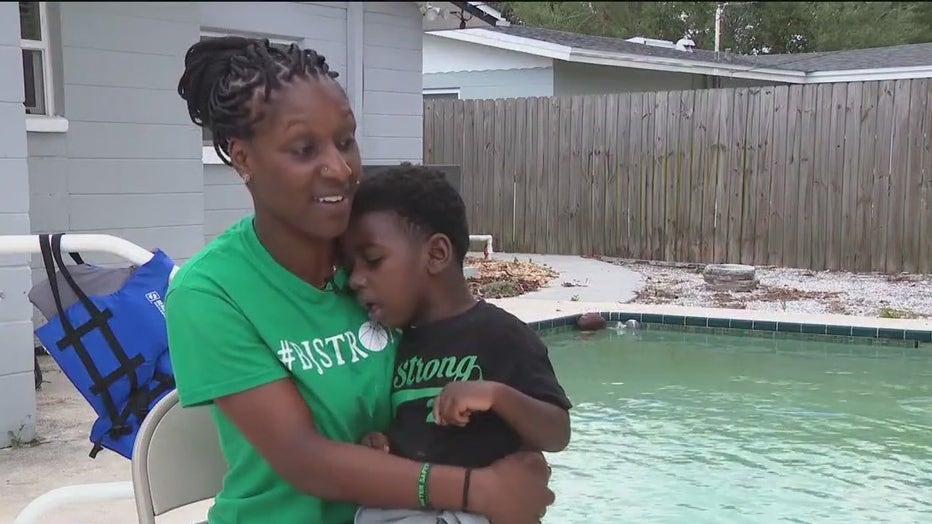 Lewis now makes it her mission to make sure no family goes through the same thing she went through with BJ – or much worse. 
"I tell him like every day that he has a purpose, and his purpose is to help other families. Our purpose is to help other families," Lewis said. 
"We'll just have to look at the good because he's still alive. And if I'm able to help the family in any point, any time with swim lessons or just the education of water safety, like this is like the purpose here," Lewis said.