Hillsborough County program turns trash into treasure
TAMPA, Fla. - A new program in Hillsborough County aims to reduce trash and increase reusable. 
Tayna and Bryon True are making their regular visit to the South County Solid Waste Facility. 
"We come by probably about twice a month, get rid of our anything we're wanting to donate and we can get rid of our trash that we found over the month as well," Byron True said. 
They're taking part in the donation & waste diversion pilot program. It's a partnership between Hillsborough County and Goodwill Suncoast. People can get rid of their trash at the same place where they drop off donations for Goodwill.   
"This is an opportunity for somebody who may be thinking about just dumping and not realizing that they have something that's incredibly usable," stated Andrew Przybyszewsk, of Goodwill Suncoast.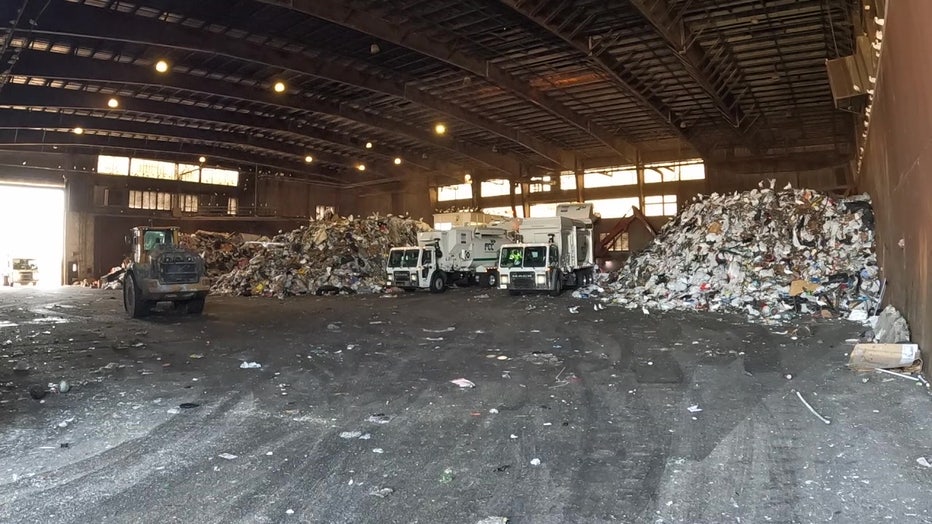 READ: Mentorship for young women builds self-esteem for the future
The program came about after Solid Waste employees saw too many people throwing away perfectly good things.  
"Since September, we've had over 300 donors, around 5,000 donations, and saving six tons of material," explained Daniel Gallagher, Hillsborough County's recycling coordinator. "It's like 12,000 pounds of material. The whole thing would have ended up in the landfill." 
They're hoping the program shrinks the carbon footprint in Hillsborough County. 
READ: Bay Area teacher inspires underserved students through education: 'Learning is cool'
"Everyone wants to recycle our way out of our problems, but recycling is really third on the list. We really need be reducing our waste and reusing as much as we can. Buying things secondhand, donating just reusing bags over reason bottles over and over again keeps it ever from ending up in the landfill," Gallagher said.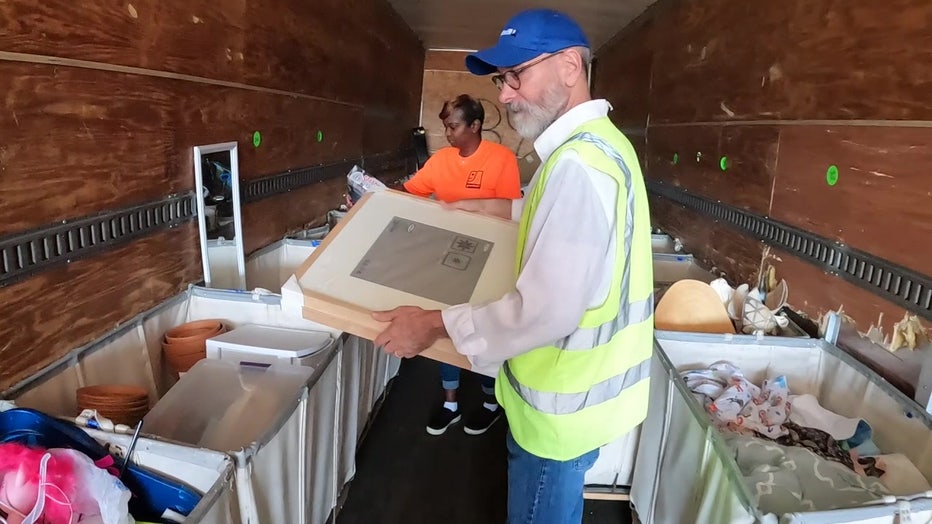 They hope people will get a sense of renewal and satisfaction. 
"I'm so glad that people have taken the time to come here that Goodwill is out here to actually save and rescue these items. You know, one man's trash is another one's treasure," Gallagher stated. 
READ: Love is in the air for Sarasota Couple celebrating 67 years of marriage
For the True's it's a win, win for everyone. 
"It's so convenient for us. So and it's it keeps things separated," said Tanya True. "I mean, you can have your goodwill stuff and you can just take your recyclables at the same time." 
The program is only at the South County Solid Waste Facility but they are hoping to add other sites in the future.