Human trafficking victim helps parents learn warning signs during Hillsborough schools town hall
TAMPA, Fla. - The Hillsborough County school district held a town hall panel discussion Monday focusing on raising awareness about the dangers of online human trafficking.
The panel included parents, school board members, a high school principal, along with human trafficking advocates and survivors and was organized by the district's Human Trafficking Task Force.
Panelists shared some alarming statistics: Florida reports the third-highest number of human trafficking cases in the country, with Tampa consistently placing in the top five cities.
READ: Hillsborough County School District seeks input on school boundaries as it pushes back rezoning decision
"There are all kinds of ways to traffic someone without them ever leaving their home," said Connie Rose, an advocate who launched the nonprofit Victims2Survivors after surviving being trafficked by her father as a teenager in the 1970s in Tampa. "Our youth don't really have the tools to differentiate who is really a safe person and who is a person that is really trying to prey on my vulnerabilities."
Some of the stats shocked audience members. According to experts on the panel, the average age of children targeted by online traffickers is 10 to 13 years old, meaning many kids are still in elementary school.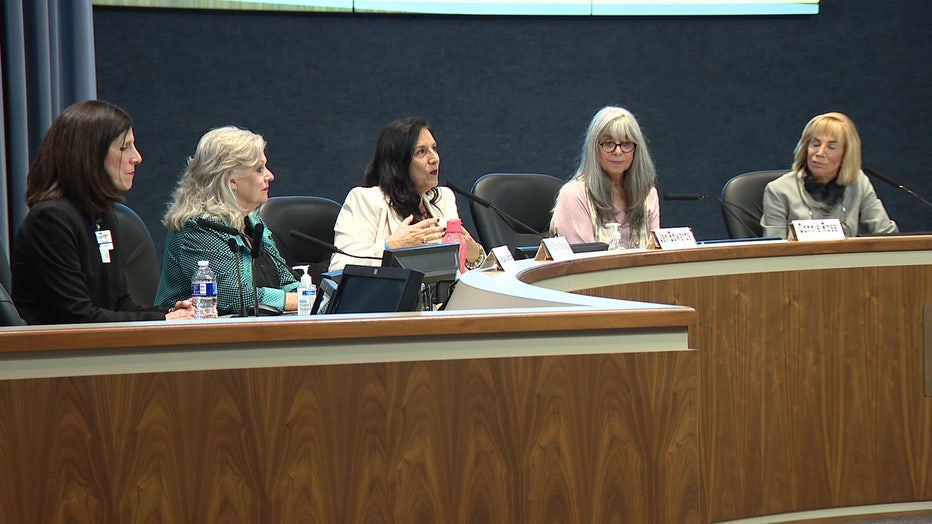 The United Nations Human Trafficking Section, meanwhile, reports about 40% of sex trafficking victims are contacted online, making the internet and social media the most common place for victim recruitment.
MORE: Florida senators back instruction on social media literacy
"[It's] absolutely terrifying," said Jennifer Bardash, who's a member of the Summerfield Crossings Elementary School PTA in Riverview and attended the town hall. "I am at an elementary school and those are the kids that are being targeted right now."
A recent study also found that internet contact by human traffickers increased by 22 percent in 2020.
Panelists made one point clear: Parents have to discuss the dangers of online human trafficking with their children. They also need to closely monitor their kids' online and social media activity. That includes keeping track of the apps downloaded by their kids on their cell phones, along with their usernames and passwords.