Hillsborough street racing operation leads to multiple arrests, deputies say
TAMPA, Fla. - Hillsborough County deputies and Tampa police came together for "Operation Flex," targeting those participating in illegal street racing on local roads. 
Their hope was to send a strong message that the illegal and dangerous activity won't be tolerated. 
"When people are out driving at high speeds, driving recklessly, a lot of times they're under the influence," said Phil Martello, a public information officer for the Hillsborough County Sheriff's Office. "It makes it really hard for our team to keep the community safe when people are driving recklessly, so we were out there in full force trying to be proactive."
READ: St. Pete city employee killed in fatal hit-and-run; police searching for driver who fled
The eight-hour street racing operation held Saturday led to 110 traffic stops, 52 warnings, 14 citations and eight arrests, including three men. 
Devon Aro and Tyrone Griffin both face drug charges. Deputies said convicted felon Sydner Baker was also arrested after being caught with a firearm. 
The others arrested face charges for street racing.  
Street racing is something Lili Trujillo Puckett knows the impacts of first hand. Her 16-year-old daughter Valentina was killed in a street racing crash back in 2014.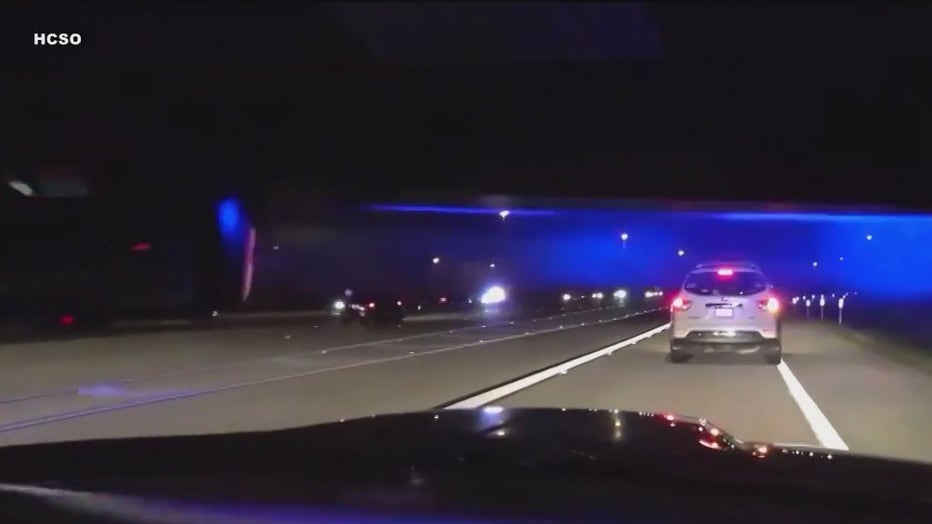 MORE: Police: Burglary suspect steals Winter Haven patrol car with K-9, crashes into vehicles
"If anything was to happen to you, whether you go behind bars for killing someone or losing your life, end up being handicapped, there's so much tragedy around the whole subject," Trujillo Puckett said.
It's why she founded the non-profit "Street Racing Kills." She visits schools across the country speaking about the dangers of street-racing and also works with courts in multiple cities, offering a Reckless Driving Intervention Program for offenders. 
"We have victim speakers, and we also have people are expert drivers and also people that have been to jail for killing someone," Trujillo Puckett said.
It's a way to prevent and discourage people from participating whether they're a driver or a spectator. 
Law enforcement warns that they will continue to crack down on street racing.
PREVIOUS: Convicted felon charged after shooting Bradenton man armed with a machete in self-defense, police say
"We will not tolerate street racing in Hillsborough County. I think that Saturday night's 'Operation Flex' is a testament to that," Martello said.
If you witness street racing you're asked to call the Florida Highway Patrol at (*347). If you know of upcoming street racing meet ups you're asked to submit the info to FHP by emailing them at StopRacing@flhsmv.gov.