Hillsborough teacher helps high school girls impacted by Hurricane Ian find prom dresses
NORTH PORT, Fla. - Signs of damage from Hurricane Ian are still left behind around North Port, and you can still find a few at North Port High School. 
"Everybody has been pitching in, and it's coming back together," said Shannon Fusco, the principal of North Port High School. 
She said repairs at the school are nearly complete, but some staff and students continue to live with hurricane damage at home. 
READ: City of North Port explores new public-private partnership after extensive Hurricane Ian damages
"When we work with our students they've had a lot of what we consider disruption in their lives, because it's not been normal to us," Fusco said. "It might be a little more normal to them because things might be happening."
Hillsborough County school teacher Stephanie Brown wanted to help. 
"It really is sad and devastating when you look at what mother nature can take away," Brown told FOX 13. 
Brown is hoping to lift spirits and help girls prepare for one of the biggest memories of high school: Prom.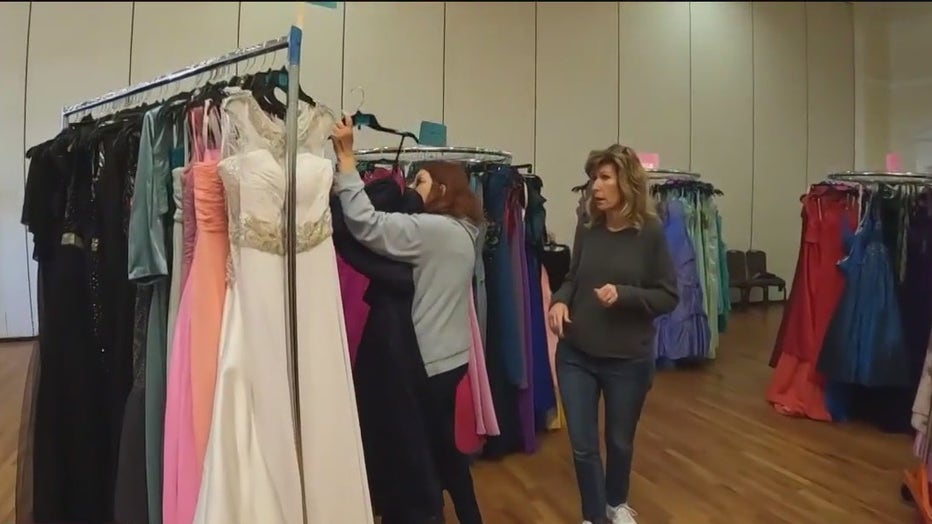 MORE: Local leaders travel to Sanibel to learn from Hurricane Ian, recovery efforts
Next week, she will pack up her Gowns for Girls boutique and head south to North Port. She will set up more than 1,300 new or gently used prom dresses, free to whoever needs one. 
"I feel like what I'm doing is feeding the soul. The dresses, they offer a first a memory that will last a lifetime, but it also builds self-esteem," said Brown. "The idea that a person or student could look in the mirror and say 'wow I'm amazing,' will last a lifetime and that's what I want to foster here," said Brown. 
It's her first boutique on the road, and if all goes well, it will be the first of many for Fusco. 
"The idea will be to reach out to many communities that need the help. This is just the beginning. I hope to reach out all over Florida," she said. 
PREVIOUS: Hurricane Ian causes estimated $1 billion in agricultural-production losses
Anyone wanting a prom dress is required to have a valid Student ID. 
Gowns for Girls will run its operations from 2-8 p.m.on March 10 and 9 a.m. to 5 p.m. on March 11. They will be located at the Hampton Inn and Suites at 5664 Tuscola Boulevard in North Port. 
For more information, contact (941) 451-7358.