'Homemade aircraft' crashes in Pasco County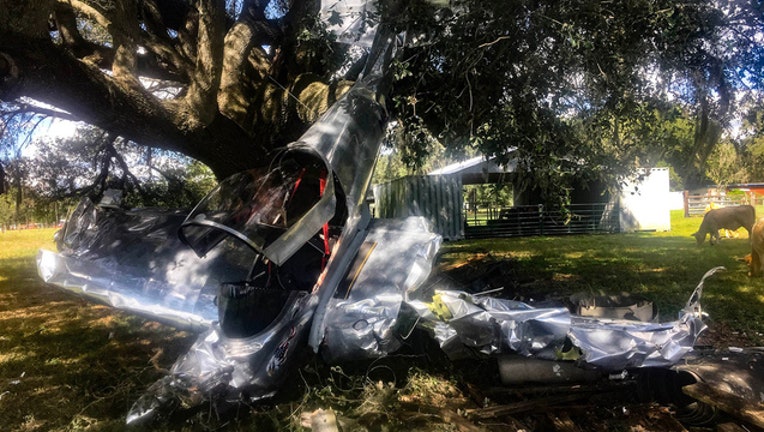 ZEPHYRHILLS, Fla. (FOX 13) - A pilot suffered minor injuries when his homebuilt plane crashed into a Pasco County tree Monday.
Firefighters said the crash happened this afternoon along the 36700 block of Paddock Lane in Zephyrhills. 
The silver plane suffered a loss of power during landing and ended up hitting a tree, according to Pasco Fire Rescue.
The pilot, whom officials did not immediately name, was taken to the hospital with minor injuries.