Huge Tampa Bay adoption event will waive fees for hundreds of ready-to-go pets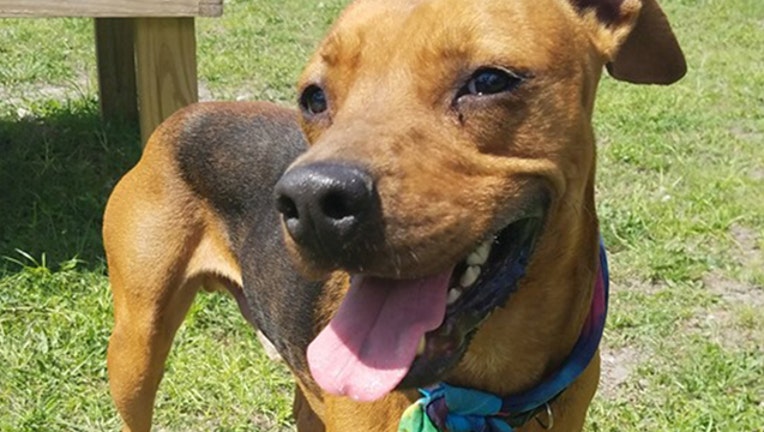 BROOKSVILLE, Fla. (FOX 13) - A massive effort to find forever homes for hundreds of pets will take place in Hernando County – and all adoptions fees are waived.
Nearly 700 animals from shelters across the Tampa Bay area will be at the Hernando County Fairgrounds, waiting for their new homes. Each one is neutered or spayed, microchipped up-to-date on shots, and ready to go.
The event begins at noon on Friday, and will be the first Tampa Bay Mega Adoption Event. Participating shelters include those within Hillsborough, Pasco, Polk, Hernando and Citrus counties. It's free to attend. The adoption fees are waived due to a sponsorship between Best Friends Animal Society and the Hillsborough Pet Resources Foundation.
It's important for municipal animal shelters and rescues to work together since we all have the same mission-to save more animals, place them into loving homes and bring the nation to no-kill by 2025. There's no reason animals should have to die in shelters simply due to lack of space," said Kenny Lamberti, Southeast Regional Director for Best Friends Animal Society. "Adoption events like these not only help animals get adopted into homes, but also shows the power of communities coming together to save lives."
The fairgrounds are located at 6436 U.S. Highway 41 in Brooksville. The adoption event will take place on the following dates and times:
Friday, May 17 from 12 p.m. to 6 p.m.
Saturday, May 18 from 10 a.m. to 6 p.m.
Sunday, May 19 from 10 a.m. to 2 p.m.
LINK: For additional information, head over to the Hernando County Fairground website.