Hundreds of cold-stunned sea turtles rescued in Cape Cod; dozens dead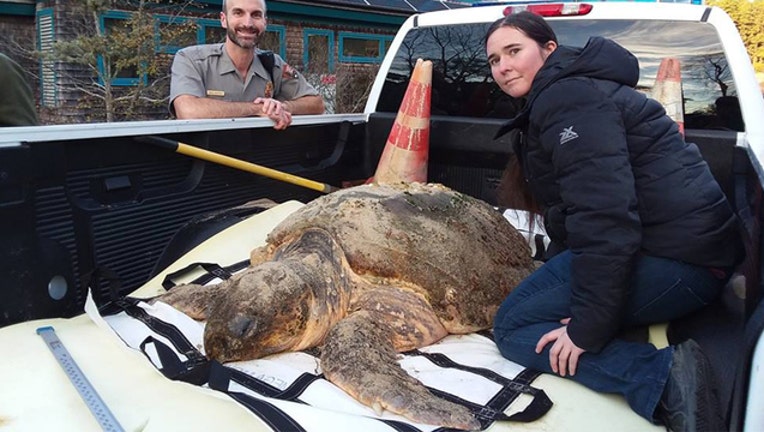 article
WELLFLEET, Mass. (AP) - Animal rescue volunteers say more than four dozen sea turtles have died of exposure after washing ashore in frigid conditions on Cape Cod.
The Cape Cod Times reports that low temperatures and high winds combined to kill most of the 50 turtles that washed up Thursday in Brewster, Orleans and Eastham on the lower part of the peninsula.
The Massachusetts Audubon Society's Wellfleet Bay Wildlife Sanctuary says about 350 sea turtles have come ashore since Oct. 22. They include Kemp's ridley turtles, green turtles and loggerhead turtles.
Spokeswoman Jenette Kerr says most of the animals being brought to the sanctuary are dead and in some cases literally frozen.
Biologists say the turtles are stunned by the cold water in Cape Cod Bay, which shuts down their metabolisms and renders them unable to move.
___
Information from: Cape Cod (Mass.) Times, http://www.capecodtimes.com