I-75 reopens after tanker crash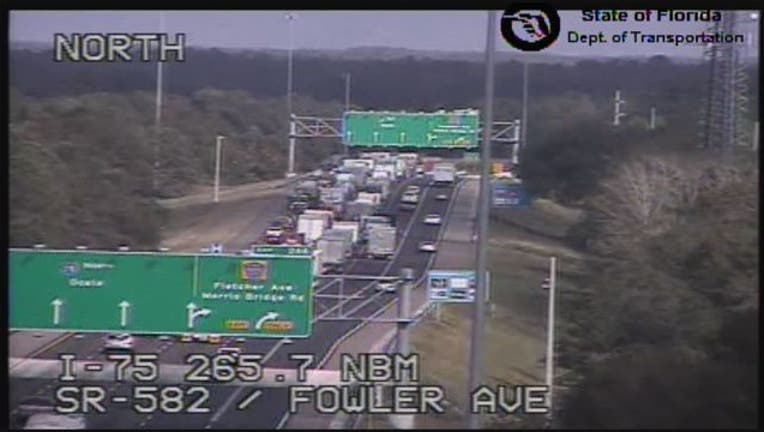 TAMPA PALMS (FOX 13) - Interstate 75 has reopened after an accident involving a tractor-trailer earlier this morning.
Hillsborough County Fire Rescue says the tanker truck overturned just north of the Hillsborough River.  The tanker itself was empty but some of the truck's own fuel spilled onto the road.
All northbound lanes were blocked, but the scene was clearing late this morning.
There's no word on the condition of the driver.
Stay with FOX 13 News for any updates.