Idaho Cafeteria Employee Fired over $1.70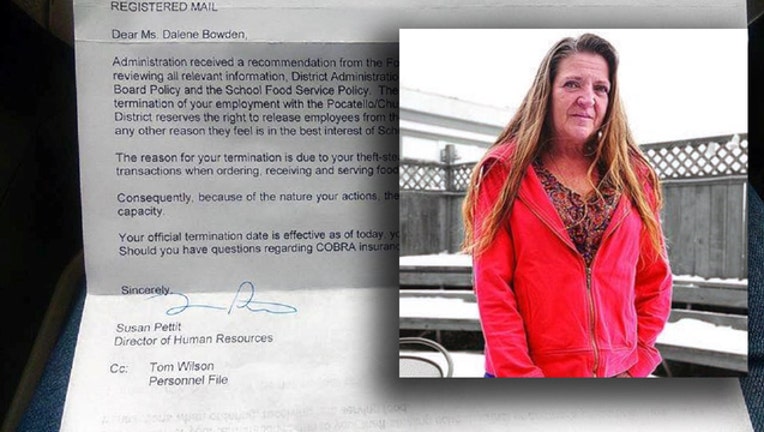 article
POCATELLO, Idaho - She said she gave a 12-year-old girl a free hot lunch, but the school district said she stole a $1.70. It was a decision that cost an Idaho school lunch worker her job.
The Idaho Statesmen reported that Dalene Bowden was fired by Pocatello/Chubbuck School District. The letter sent to Bowden outlined the cause as being her "theft of school district property and inaccurate transactions when ordering, receiving and serving food."
Bowden said she offered to pay for the lunch she gave to the Irving Middle School student, but her supervisors instead put her on leave and moved forward with disciplinary actions.
The school is supposed to notify parents once their child's lunch bill reaches the limit. Bowden said cafeteria employees are instructed to take a tray away and dump it if the child can't pay.
The school district reports that the percentage of students eligible for free or reduced lunches is a percent less than the national average. They said they try their best to help as many of those eligible parents to apply.
Bowden has worked for the school district for the past three years and has had no other disciplinary actions. She said she plans to hire a lawyer and fight the termination.
A Facebook page called "Give Dalene Bowden her job back" has sprung up to support Bowden. A GoFundMe account has also been set up to pay for her legal defense.