If you can mold it, this Pinellas artist says she'll turn it into jewelry
REDINGTON SHORES, Fla. - Rock My World is a jewelry company in Pinellas County that specializes in lost wax casting. It's the process in which a silver or gold duplicate is made from an original wax mold.
"My pieces are not beautiful. They are not gorgeous jewelry, but they are very meaningful to the people that own them," offered owner and artist Jackie Kaufman.
Rock My World sends customers rubber molds, and they can make molds of whatever they would like to cast into jewelry.
The most popular molds are of dog and cat noses and paws.
"It just takes a second. They just press it on and take it off," explained Jackie.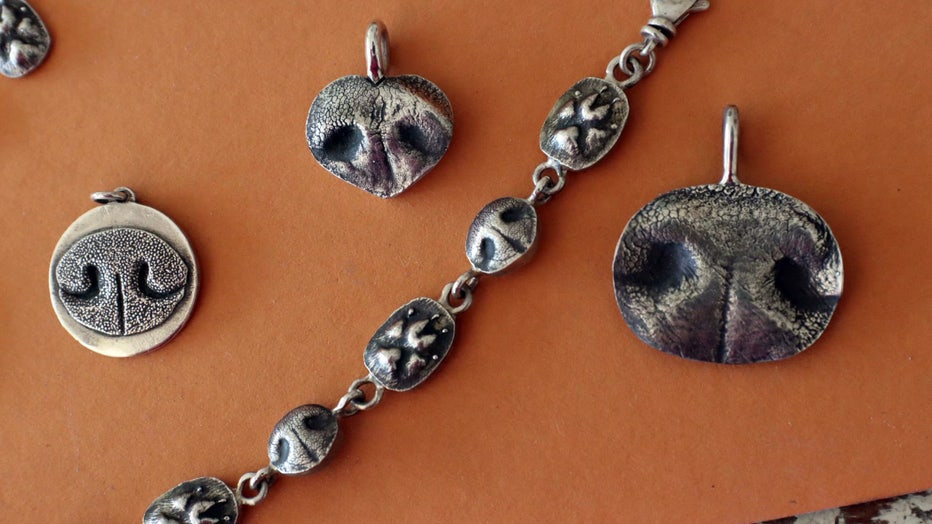 They've also cast teeth – both dog and human – as well as pig noses, rat paws, and fingerprints.
"If you can mold it, we can make it," Jackie insisted.
A lot of the jewelry they make is for pets that are sick or have passed away. Rock My World often works with pet crematoriums and veterinarians across the country.
"I feel like I just don't make jewelry, I make a memory. And not that many people can do that for them," added Jackie.