Johnsonville patties recalled for possible black rubber contamination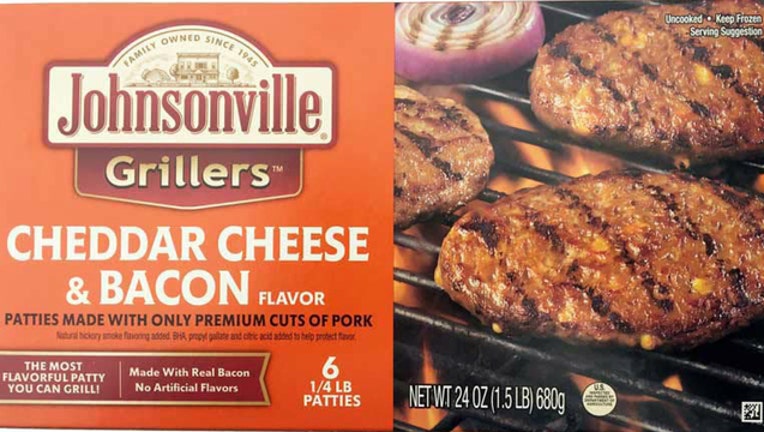 WASHINGTON, D.C. (FOX 13) - Nearly 50,000 pounds of Johnsonville pork patties are being recalled because they could contain black rubber material, according to the U.S. Department of Agriculture's Food Safety (USDA).
The problem was found after three consumers complained to Johnsonville after finding black rubber in the product.
The raw ground frozen pork patties were made and packaged on Sept. 27, 2018, Oct. 17, 2018, and Oct. 18, 2018. They were shipped to retailers nationwide, according to the USDA.
The recalled 24-ounce packages of patties are labeled Johnsonville Grillers Cheddar Cheese & Bacon Flavor and the "best flavor by" dates of "7/24/2019," "8/13/2019," and "8/14/2019."
The packages are also printed with "establishment number 34225."
The USDA said no confirmed reports of adverse reactions due to eating this product had been made.  Anyone concerned about an injury or illness should contact a healthcare provider.  
For more information about this recall, visit the USDA's website or call Johnsonville Consumer Relations at 888-556-2728.
FOX 13 News reported on this story from Tampa, Florida.