KFC gives away free fried chicken scented sunscreen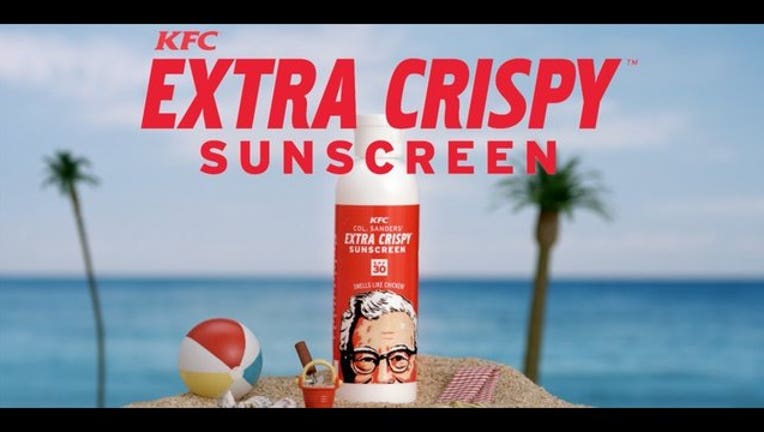 article
NEW YORK (AP) — KFC gave away 3,000 bottles of sunscreen that it said smelled like fried chicken to drum up buzz for its Extra Crispy chicken.
Several Associated Press reporters who tested the sunscreen said the smell did not immediately bring to mind chicken, however.
The stunt is another way for KFC to promote its Extra Crispy fried chicken. In June, it hired always-tan actor George Hamilton to appear in commercials as Colonel Sanders.
KFC, which is owned by Louisville, Kentucky-based Yum Brands Inc., said Monday that it was out of the bottles a few hours after they appeared on its website.