Kugler Golo Outlet annual sale is underway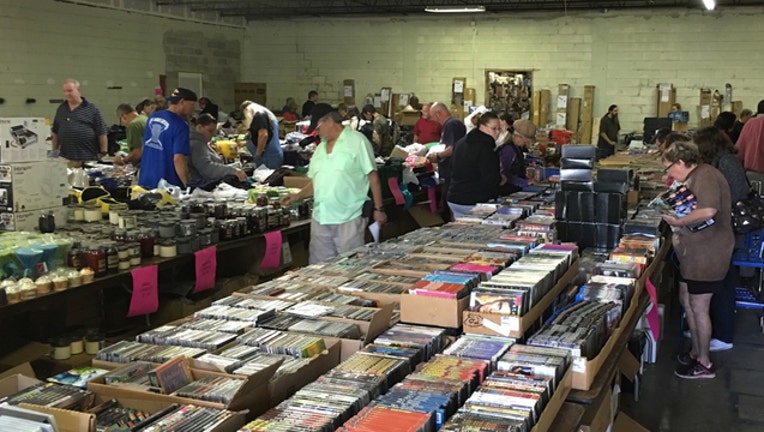 article
CLEARWATER (FOX 13) - Furniture, toys, office supplies, food, cleaning products and clothing.
What do they call have in common?
They're all a part of the MASSIVE Kugler Golo Outlet Store sale taking place this weekend, December 4th through December 6th in Clearwater.
The annual sale offers deep discounts on everything from everyday products, to specialty items and gift ideas.
Most items are said to be priced between $1 and $5, with exceptions on some of the bigger items.
Locals are encouraged to "come in comfy shoes, [a] t-shirt and jeans and peer into all the stuff" in the warehouse, before it's all gone!
An additional discount will be offered for those who bring a donation for Toys for Totts or Maxx & Me Pet Rescue, two charities benefiting from the event.
Those who adopt a pet from Maxx & Me Pet Rescue will receive 25 percent off their purchase, and those who donate to Toys for Tots will get 10 percent off.
The sale runs from 8 a.m. to 5 p.m. at the warehouse, located at 15232 US Hwy 19 N., Clearwater, FL, 33764.