Las Vegas guard Jesus Campos resurfaces on Ellen DeGeneres' show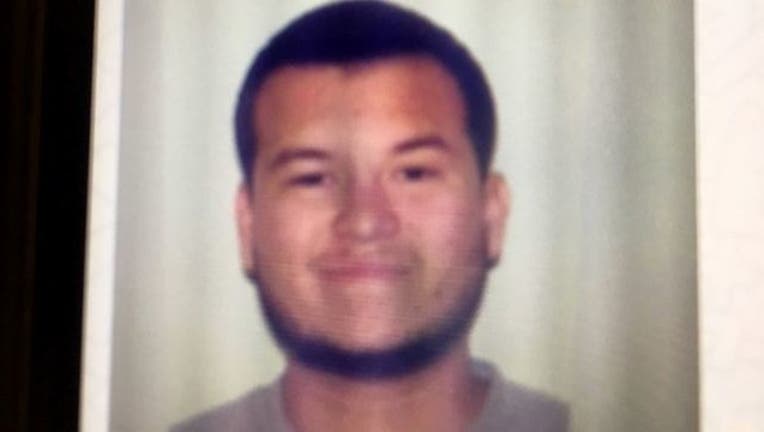 article
(FOX News) - The Mandalay Bay security guard who sparked national interest after disappearing from the public spotlight surfaced this week on Ellen DeGeneres' show, revealing new details about the moments before Stephen Paddock began his massacre in Las Vegas.
Jesus Campos, in a pre-recorded interview set to air Wednesday afternoon, told DeGeneres he had trouble reaching the shooter's floor to inspect a door that was left ajar on the night of the shooting, which killed 58 and injured hundreds of others who had gathered for a country music concert.
RELATED: Hero Mandalay Bay security guard disappears
"There was a metal bracket holding the door in place," Campos said, describing how he was blocked trying to enter the 32nd floor from a stairwell right next to Paddock's room. "That was just out of the ordinary. It's not normal."
Clips from the interview were circulating on the Internet on Wednesday morning.
Campos previously skipped out moments before scheduled interviews with several TV networks last week and his highly-anticipated appearance Wednesday is still unlikely to quell rampant speculation and rumors surrounding the horrific attack. Nearly three weeks since the deadliest mass shooting in modern U.S. history, the FBI and Las Vegas Police have yet to reveal a motive for Paddock's actions and questions remain about the sequence of events -- which have become muddled after police and the owners of Mandalay Bay gave sometimes conflicting statements on a timeline of the events leading up to the shooting. Police have said they're not planning on holding any other news conferences, absent new evidence.
Ellen posted the 8 and a half minute long interview on Ellentube.com. Click here to watch
https://www.ellentube.com/video/ellen-meets-las-vegas-survivors-jesus-campos-and-stephen-schuck.html
Campos said he reached the floor through another stairwell and inspected the metal bracket from the other side. But before the shots started, he heard what he thought was a drilling sound near Paddock's room and called security -- which sent maintenance worker Stephen Schuck to the floor to investigate.
As Campos walked back into the hallway from a room that leads to the stairwell, the door, which he said was heavy, made a loud noise as it closed behind him.
"I believed that's what caught the shooter's attention," Campos said. "As I was walking down, I heard rapid fire. At first I took cover. I felt the burning sensation. I went to go lift my pant leg up and I saw the blood."
Campos told Degeneres that Paddock was firing from behind the closed door of his room, but he wasn't sure how.
Campos said a woman poked her head out of her room to see what was going on, but he told her to go back inside.
Schuck said he accessed the floor from a service elevator and didn't notice the shooting until he got closer to Paddock's room.
"Once I got more than halfway is when I saw Jesus, and I started to hear shooting," Schuck said. "And I thought - at the time I didn't know it was shooting - I thought it was a jackhammer and, as an engineer, I thought, 'we are not working up here late at night. We wouldn't be doing that.'"
Schuck said Campos leaned out from his hiding spot and yelled at Schuck to take cover, which saved his life as bullets whizzed by.
"Everyone came together to help that night, even in the darkest hour," said Campos, who thanked the Las Vegas police, FBI, first responders and hospital workers.