Line cook at Sarasota's Lucky Pelican dies after testing positive for the coronavirus
LAKEWOOD RANCH, Fla. - The staff and customers of Lucky Pelican Bistro in Lakewood Ranch are suffering after the loss of their beloved line cook, Mario.
Behind the kitchen doors, Mario touched people's hearts with his smile and opened people's tastebuds with his cooking.
"You could see the joy and pride in how much we all loved him," said managing partner and general manager Patrick Moore. "He was great. I talked to him, like where did you learn this. He said I learned a little bit from my family, I had a passion for it and I wanted to learn more."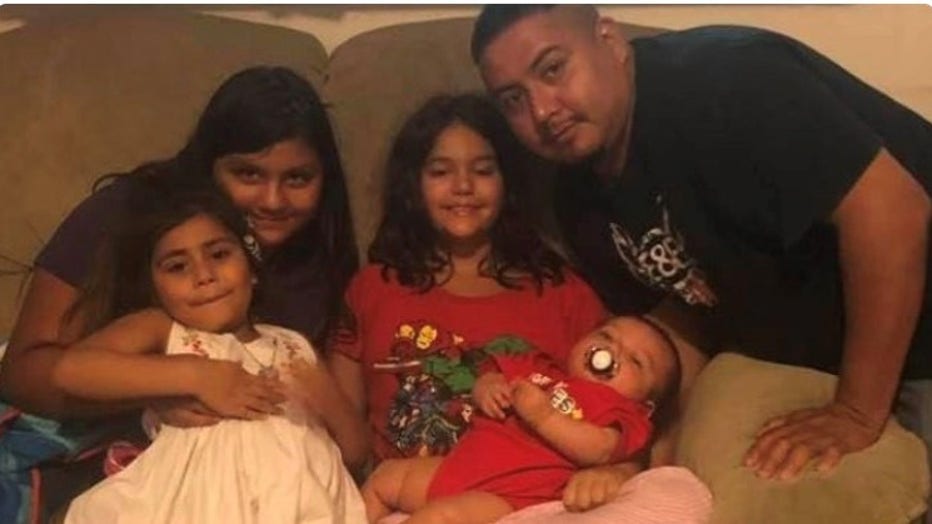 On Wednesday night, Mario told Moore over the phone that he was feeling sick and tested positive for COVID-19.
"We talked and I said, 'How are you? Are you all right?'" Moore recalled. "He's like, 'I'm OK.' He goes, 'Really the only thing is a little bit of trouble breathing, but I feel good about it. I'm going to make it through.'"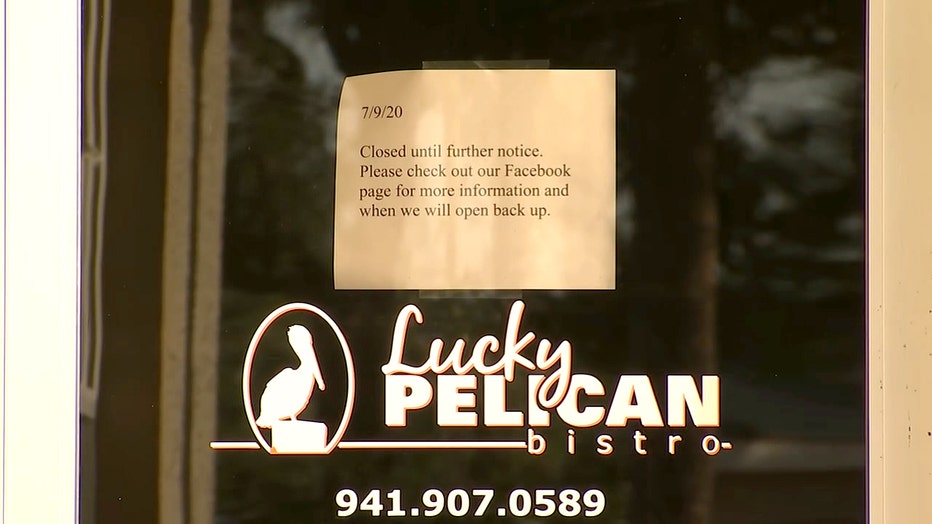 By Thursday morning, Moore got another call.
"She just said Mario is gone. We were just like, 'What do you mean?' She said Mario died," said Moore.
A father in his mid-30s, Mario appeared to be in good health. On top of that, Moore said the Lucky Pelican staff worked to keep each other and their customers safe from the virus.
"We really worked as a whole team to try and set the standards of how safe restaurants should be. Mario, every day, had his mask on. You never had to remind him or most of the staff," said Moore.
Mario's last shift at the Lucky Pelican was Friday, July 3. Moore went on Facebook to let customers know what happened.
"My immediate thought was, if I was a customer or the staff, I would want to know right away," he said.
Mario worked at the Lucky Pelican for more than a year. Some of his relatives worked alongside him in the kitchen. 
Knowing he's gone has left his work family devastated.
"It's all shocking and hard. All I'm thinking about is a friend and someone I used to work with I'm not going to see anymore," said Moore.
The Lucky Pelican Bistro will stay closed until it receives the test results of their employees and a deep cleaning.
A medical examiner will have to determine Mario's exact cause of death before his name is added to the official COVID-19 death toll in Florida. Typically, it takes health officials another week to record whether COVID-19 is the cause of a patient's death, and then add it to the total number of coronavirus-related deaths in the state.
According to the data from the state's Department of Health, 35% of people who have died from complications related to COVID-19 are age 85 or older. If Mario's death is found to be due to COVID-19, he will be among the 1% of deaths in Florida among patients in the age group of 25-34, even though that group has the highest rate of infection.
Moore also set up a memorial fund for Mario's family.