Local nonprofit helping pets displaced by Florence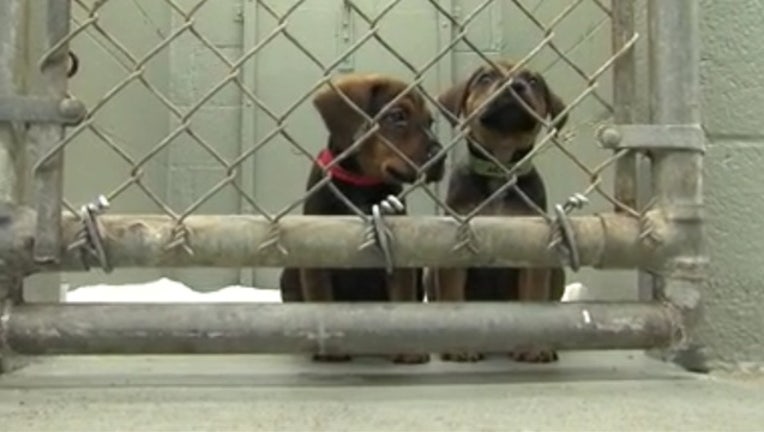 article
CLEARWATER (FOX 13) - As individuals and families deal with the aftermath of Hurricane Florence, so are local animal shelters.
Evacuations and dangerous flooding have lead to an inundation of abandoned pets at shelters in the Carolinas, whose resources are being stretched thin.
Clearwater based nonprofit "Beds for All Paws" teamed up with a national pet welfare organization to send as much help as they could.
"We've partnered up with Four Paws International and the Birmingham Humane Society, so we already have a whole bunch of rescues that are waiting for these items," explained founder Cindi Hughes.
Volunteers parked two box trucks outside of Earthwise Pet Supply in Palm Harbor on Saturday, and allowed the public to come by with donations for animal shelters still feeling the strain from Hurricane Florence.
Earthwise owner Dana Bryan said it was the videos and images of pets being left behind in flood waters that hit her the hardest.
"You can't go on Facebook without shedding a tear over a dog swimming through the water or an animal chained up, and so being able to do this and help those people and to see the outpouring of the people in this community and what they can do to help people in North Carolina is amazing."
Representatives from Four Paws will drive the trucks to North and South Carolina delivering supplies to pre-determined shelters, but they also plan to spare any items they can to shelters that contact them along the way.