Sewage spills around Tampa Bay add fuel to red tide, scientists say
ST. PETERSBURG, Fla. - Some Tampa Bay cities are dealing with spills that sent wastewater into waterways and contaminated water adds fuel to red tide. 
A large bypass pump for wastewater is on Bayshore Boulevard in Tampa and the city put it up to help avoid another spill like what occurred on the weekend of July 4th, where about 57,000 gallons of wastewater overflowed into the Hillsborough Bay. The city initially reported a control system issue at the San Carlos pumping station and then identified the spill impacted the Bayshore pumping station. Tampa's deputy administrator of infrastructure Brad Baird explained how it happened.
"It was a relatively small slip compared to some of the larger ones you've seen in the area over the last five years, but this spill was actually caused by flushable wipes clogging up our pumps on the Bayshore Pumping Station," said Baird.
The Florida Department of Environmental Protection tracks spills on their website, including one on Sunday and Monday in St. Pete where 1,300 gallons of wastewater discharged into Smacks Bayou near the center of the current red tide. The city said the spill was due to a mechanical failure.
RELATED: FWC, DEP set up office in St. Petersburg to monitor red tide
A statement from Benjamin Kirby of the St. Pete mayor's office said: "We take any spill seriously, with the understanding of the impact it has on our environment. That's why we notify our citizens. You can find these notifications on our website. With respect to how, it will take time to determine the cause of the force main break. All the information we know to-date is in our report."
Marine scientists said wastewater spills affect our local environment, from small accidents to big ones like Piney Point.
MORE: Hillsborough County releases red tide cleanup guidelines for residents
"If we really do want to mitigate things like the effects of uncontrolled red tides, doing everything we can to reduce the amount of nitrogen that we put in that bay is going to be important," said Steven Murawski, Ph. D., a marine ecology professor in the College of Marine Science at the University of South Florida. "And that includes things like accidents at Piney Point, things like unintentional overflows from normal wastewater treatment and even upgrading from primary to secondary to tertiary treatment of wastewater. Tertiary treatment is basically making it into drinking water, which reduces the nitrogen level tremendously. All of those things are part of the equation to return our bay to more pristine level."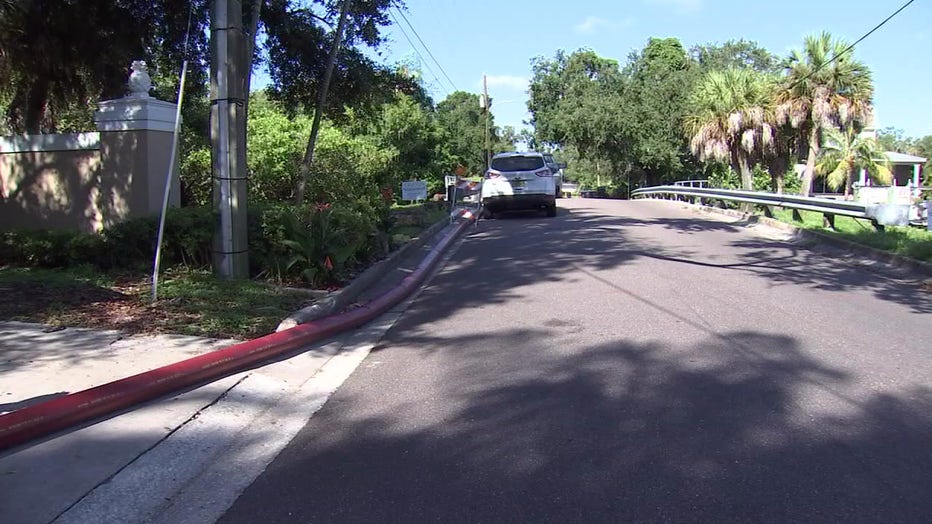 Murawski said any amount of wastewater adds up.  
"It's death by a thousand cuts. So sure, a few thousand gallons of discharge doesn't sound like much, but it's already on the backs of a tremendous amount of discharge," said Murawski.
City officials in Tampa and St. Pete said they have invested millions over the years to improve water quality, and that work continues with upgrades to prevent future spills.
"As part of improving the wastewater systems, we're rehabilitating four large pumping stations. One of them we're doing a ribbon cutting on tomorrow," said Baird. "We're rehabilitating a lot of smaller pumping stations, 30 to 50 of those. We're cleaning interceptors. We've built a diversion facility."
The city of St. Pete said they've invested more than $300 million so far in sewer upgrades, and rate hikes are planned to help pay for more improvements.
Marine scientists said Tampa Bay's marine environment like seagrass beds rebounded over the years, and they don't want that progress to stop.