Man rescued from west Arizona mine shaft identified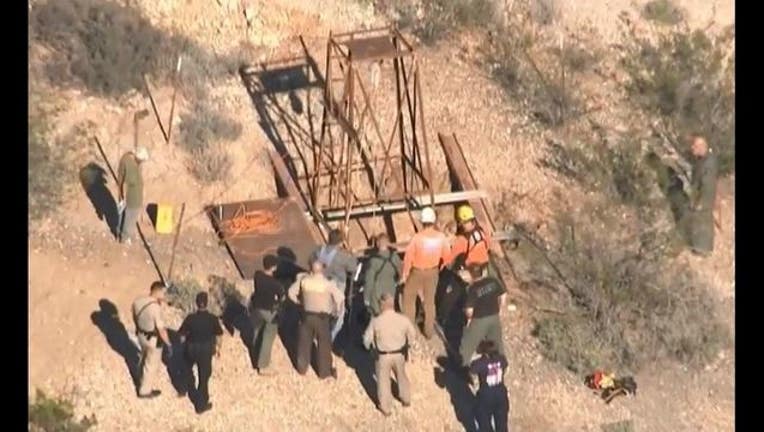 article
AGUILA, Ariz. (KSAZ/AP) -- We now know the identity of a man who was rescued from a mine shaft near Aguila, having been trapped there since Monday.
FOX 10's Matt Rodewald has learned that the man, 62-year-old John Waddell, was rescued without any life-threatening injuries.
Waddell was found by a Good Samaritan on Wednesday near Eagle Eye Road and Mile Post 13, which is south of Aguila. Aguila is located west of Wickenburg and about 90 miles northwest of Phoenix.
MCSO says he had been in the 100 foot shaft since Monday and is being flown to a nearby hospital. 
Waddell reportedly fell into the shaft, and killed three rattlesnakes at the bottom of the 100-foot hole. He reportedly had no cell service, and was rescued with two broken legs and severe dehydration. Waddell's friend reportedly found him on Tuesday.
"He had called me Monday, and told me he was coming to the mine," said the friend, identified as Terry Schrader. "We always had a deal. If he is not back by Tuesday, because he said he would be back Tuesday. I didn't come down Tuesday, I did today. He didn't get back and here's what we found. I was afraid of what I was going to find."
Schrader also described what he saw, when he arrived at the scene.
"As I pulled up my truck, I could hear him hollering help, help, you know," said Schrader.
The Associated Press (AP) contributed to this report.