Man snaps heartwarming photo of sweet couple on New York subway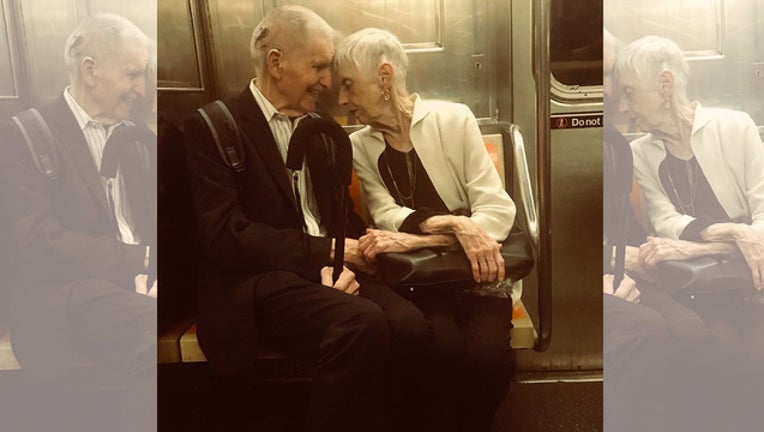 NEW YORK CITY, N.Y. (STORYFUL) - A nurse was heading home after his shift when a tender moment in the New York City subway captured his attention. 
Blake Ricker snapped a candid photo between an elderly couple, who he wanted to track down and hand them the photo. He took to his social media accounts in hopes of finding them on July 17. 
According to FOX 8, Karen Kettering Dimit recognized her in-laws in the now-viral image, and reached out to Ricker. She told him, "they were bused," and were out on a date to celebrate their 64th wedding anniversary. She also said their family doesn't like them traveling on the subway on their own.
The sweet couple were heading downtown for dinner after a show at the Lincoln Center, FOX 8 reports.