Manatee County deputies to be armed with teddy bears, thanks to donation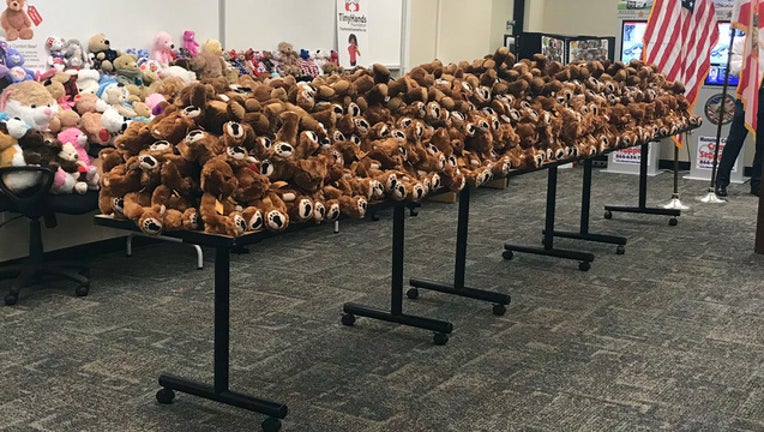 BRADENTON, Fla. - A big donation will help children in distress. 
The Tiny Hands Foundation is donating hundreds of teddy bears to the Manatee County Sheriff's Office. 
The donated bears will ride along with deputies so they can give them to kids to provide comfort and companionship when needed.
"This means something. It has value. It eases the anxiety and fear of what children are going through," said Sheriff Rick Wells.